Local High School Student Drops Out to Pursue Career as Barista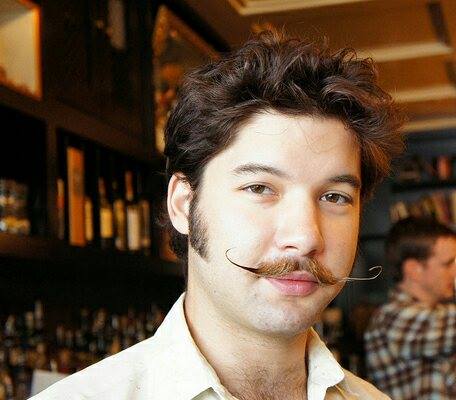 Hang on for a minute...we're trying to find some more stories you might like.
Manny Unger
Radnor, PA – On August 32, 2015 the unthinkable happened here at Radnor High School. It is not uncommon to hear rebellious students questioning the practical applications of their studies while walking through the halls of high schools around the United States. Those who ask these questions, but do nothing, are often the most easily identified cool kids. It's those who say nothing, however, that often have the biggest ideas.
Rico Neh, a senior here at RHS, announced through a Vimeo video, played over a Dr. Dog song, that he would be ending his scholastic career to follow his true passion: the art of coffee. Rico had previously been uninterested in making any comments to the Radnorite when he learned it was moving online, as he felt this to be "an affront to the golden age of journalism and the majesty and culture of tangible periodicals." However, since being informed that there would be free coffee for him to take one sip of and then continually ridicule as being worse than that of the local coffee shop yet better than that of Starbucks, he nonchalantly accepted my request for an interview.
Sources report that Rico made the decision to live the vagrant-like barista lifestyle after his last taro card reading, but Rico quickly put this rumor to rest. "Taro cards are scams. They're for the same chumps who believe in their star signs," commented Rico, "I made my decision after I had my tea leaves read by a wise monk on my journey to Chinatown this summer." When asked if he thinks he will regret the decision, Rico responded, "Did Thoreau regret moving into seclusion in the woods?"
In order to pay for his new style, turntable, and literature on types of coffee and existentialist philosophy, that are required to earn one's barista license, Rico is working at a Walmart. Although Rico is ending his high school career, his studies are far from over. He currently works as apprentice at a local coffee shop called "The Daily Grind", and this apprenticeship is more difficult than one might think.
"I'm not even allowed to touch coffee for the first 7 years," says Rico, "first I have to master the use of the cup, which is the heart of the coffee. Then I learn drip coffee, followed by French press, followed by espresso, then lattes and so on. After that, I begin with teas. My ultimate goal is to be able to draw a leaf in a latte, that someone will immediately ruin, by the time I fully grow my handlebar mustache."
Along with his apprenticeship, Rico is also taking the class, "A Latte 'bout Puns," which is focused around coffee and tea based puns. They have reportedly been on the "chai" unit for three months. Rico claims that this class is far more practical than many of the classes he took at Radnor, except for French, which he learned enough of to almost correctly pronounce the names of different menu items at his coffee shop.
Rico Neh is one of the pioneers in the new movement towards labor and art. I will not be surprised to see others follow in his footsteps. Perhaps I'll take some time off to sit in his coffee shop and tell everyone about the screenplay I'm writing.