Warriors vs. Cavaliers Preview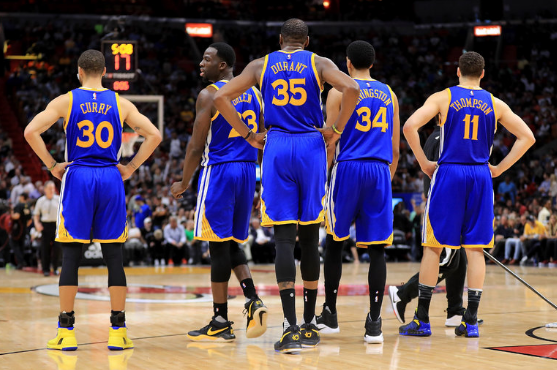 Fernando Castro
May 24, 2017
The NBA Finals
It's that time of the year again. The NBA finals on ABC. Mike Breen's "BANGS" Lebron's clutch three pointers. Steph Curry's electrifying ball handling and shooting. It's a third year in a row where the Cleveland Cavalier and Golden State Warriors will play in the NBA finals.
Dominance meets Dominance
The Warriors and Cavaliers were on track to both go undefeated on their road to the NBA finals. Those dreams were crushed by a heroic game winner by Avery Bradley and choke job by The King, leading to the Thomas-less Celtics stealing a game from Cleveland, in the Quicken Loans arena, no less. 24-0 is now 24-1. The people who claimed the NBA finals were a foregone conclusion in September, laughed at then, are begrudgingly correct now. The Cavaliers finished the season 11-14, were openly discussed being in trouble, have now re established their rule over the Eastern conference. On the other side of the bracket, the Warriors faced their first danger all season in the Western Conference finals. Seemingly tearing at the seams versus the Spurs in the first half of game 1, now have a sweep in their grasps thanks to the absence of Kawhi Leonard. Speaking of which…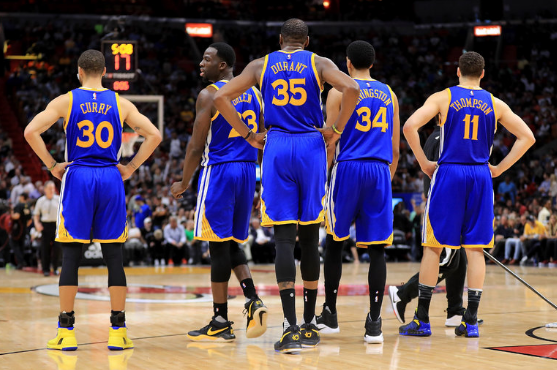 The Warriors Reinstate Villain Status
Last year, in the Western Conference Finals, Draymond Green kicked OKC big man Steven Adams where it hurts, on purpose. What lead was hate fueled train against the Warriors. Durant and Westbrook responded with fire and won both home games 3 and 4 in blowouts, earning a 3-1 lead against the reigning NBA champions. What followed was a historic collapse in which the Warriors brought the series back from 3-1, including an epic shooting performance from Klay Thompson in game 6, on the road. This led to Lebron earning more members on his bandwagon than ever before, becoming basketball fans's last hope to pry the title away. Karma payed the Warriors nicely as a suspension of Draymond Green in game 5 of the NBA finals was deployed due to him reaching his technical foul limit, one of which was the result of the kick to the Ivory Tower's base. That game would be the spark of the Cavaliers three game streak to historically defeat the Warriors after falling 3-1 in the series, earning Lebron James his third NBA championship, and the first to Cleveland in over half a century. 12 months later, the big white man is now dishing out the carnage rather than receiving it. Warriors big Zaza Pachulia slid stealthily under Spurs superstar Kawhi Leonard's foot after a fadeaway jumper, leading to an awkward landing which became an ankle injury. Leonard would leave the Spurs with a 20 point lead in game 1. That, with their finals hopes, were quickly dashed away by Kevin Durant and Stephen Curry. Now Zaza has brought the Warriors back the hate they relished in last year to full force, and the NBA fans look to Lebron James to vanquish their foes once again. He's beaten both league MVPs in the finals before, but not at the same time.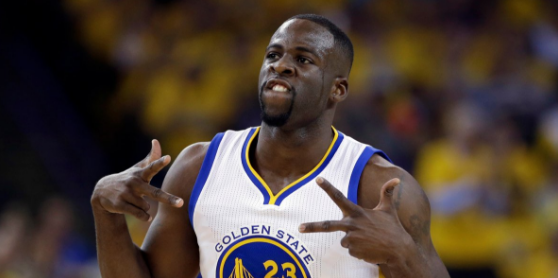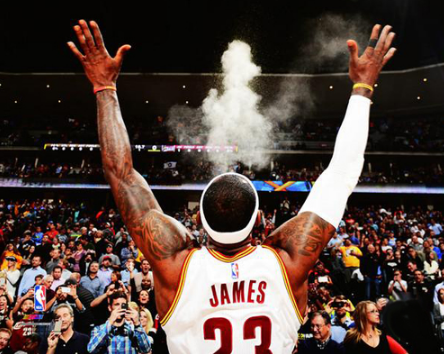 Lebron's Case for the best Basketball Player of all Time
Lebron James. How many times have you heard his name on ESPN? How many times have you read it in this article? The epitome of basketball consistency. Fire, yet poise. Aggression, yet grace. #23 began his career in Cleveland the year after #23 finished his in Washington. Known as one of the only athletes ever to truly live up to the hype. He is about to compete in his 7th NBA finals in a row, and 8th total. In his career, he is 3-4 in the finals. What was about to be a legacy of dominating a conference became a story of legend when he lead his team to an epic comeback in the 2016 NBA finals. He has beaten Kevin Durant. He has beaten Tim Duncan. He has beaten Steph Curry. Lebron has slowly but surely shown growth into the mantle of the second greatest basketball player of all time, in his achievement, character, statistics, and health. What kind of impact do these finals have on his legacy?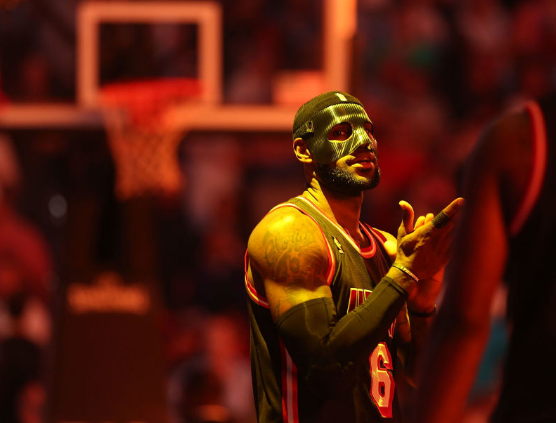 If he Loses
Lebron is still a top five player of all time. Making the finals seven times in a row is nothing short of an incredible feat. He stays behind Kareem Abdul Jabbar and  Michael Jordan at least. Three rings is less than six, and in the spirit of Kevin Durant, if you're not first, you're last. No one becomes the best of all time by racking up second places. On sheer prowess as a player in his scoring, passing and defensive ability, along with this gravitational pull for other players, supportive and starlike, Lebron outshines all. He has cemented himself in the Pantheon, and is only 32 years old.
If he Wins
Lebron James will be the second greatest basketball player of all time. Four MVPs, four titles, and four finals MVPs would be under his belt. Kareem Abdul Jabbar may have six titles, but only two finals MVPs. His partnership with Magic Johnson was nothing short of iconic. However, Lebron is always the number one in his star trios. He will have made the NBA finals eight times, and seven times in a row. In terms of decoration, he will only be matched by Kareem and Jordan. Lebron has impacted the game on a higher level than Kareem, however. He is the hype, The King, the man who defeats super teams. He is the guy who rises to the occasion every single time. When he is not the best player, the Cavs fall.