'Tis the Season in Radnor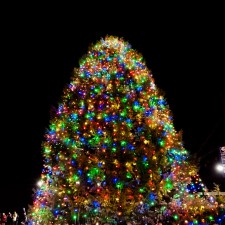 As December blows in each year, so do the holidays. No matter what people celebrate, the month is characterized by the aroma of freshly baked cookies in the oven, the sound of Christmas classics on the radio, and the sight of decorations and lights scintillating against the frozen winter skies. It is also a time when communities come together and dedicate their time to the joy and cheerfulness of the season, which is displayed throughout Radnor at this time of year, especially in and around downtown Wayne.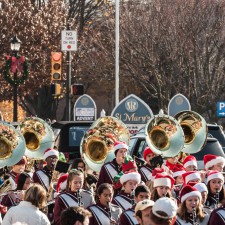 If you take the time to walk down the streets of Wayne, one of  the first sights that will catch your eye is the grand Christmas tree. Its annual lighting on December 4th this year drew crowds of families into Wayne to see the community light the start of the season. It also included Dr. Glenny and twelve students from RHS's madrigals who serenaded the streets with their melodious music.  As part of Wayne's Old Fashioned Christmas, children were also able to decorate ornaments and get their faces painted. The following day, a parade including Radnor High School's marching band and cheerleaders commemorated Santa's arrival into the township.
Santa then made his reappearance in Wayne the following week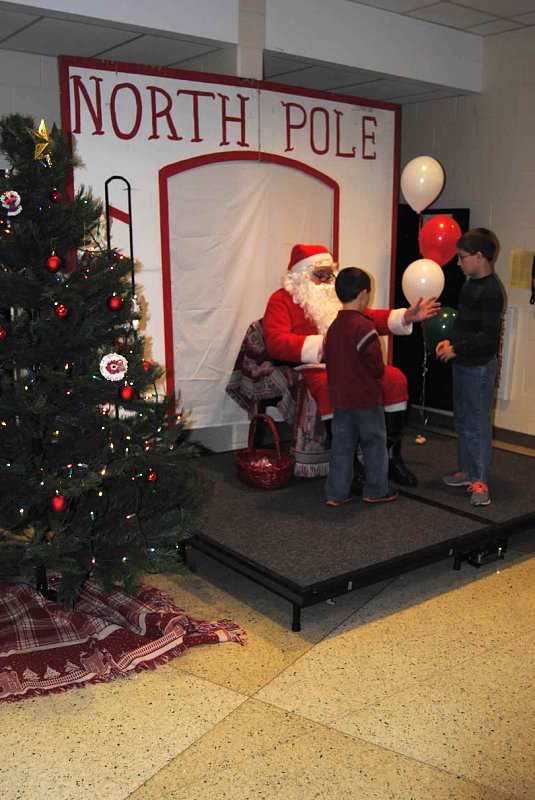 with many events for younger kids, including the Breakfast with Santa at Radnor Middle School that featured simple games, cookie decorating, face painting, balloon making, and a gingerbread house contest. This celebration not only helps put smiles on the faces of young children and the holiday spirit in their hearts each year, but also benefits Radnor High school students because proceeds go to the Radnor Scholarship Fund. In exchange, many students devoted their Saturday morning to this event, helping to make the kids' holidays even merrier. One such student, DInushi WIckramasinghe, a senior at radnor, believes that participating in the Breakfast with Santa is "a fun experience because you get to work with the kids who have a lot of fun!"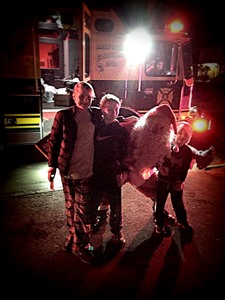 Finally, Santa made his farewell in the township on December 12th by delivering presents early to children. It wasn't the jingling of bells that brought joy to young kids in the community, but rather the sirens of fire trucks and police cars as they traveled down the roads of Radnor, carrying wrapped presents from the children's parents that Santa Claus delivered into their eager hands.
Therefore, Radnor definitely makes the most of the holidays, providing many opportunities for families to celebrate and wishing happy holidays to all, and to all a good rest of the year.