Grubbin' with the Boys: Teresa's Next Door
Hang on for a minute...we're trying to find some more stories you might like.
Teresa's Next Door Bar
126 North Wayne Avenue, Wayne, PA
610-293-9909
http://teresas-nextdoor.com
Reviewers: Noah Conen, Sammy Carter, Nate Brown
Note: The scale is out of 5
Teresa's Next Door is one of my personal favorite places to eat in Wayne. It is unique, creative, and both well run and executed. The fare ranges from your typical gastropub dishes, like Cheeseburgers and Wings, to Belgian cuisine like Mussels, Remoulade dipped Pomme Frites, and Croque Madames, to Mexican? Yeah, I've never heard of a Belgian restaurant with a full selection of Tacos either, but after visiting Teresa's numerous times, I think it's safe to say their tacos would be delicious. The vibe of the place is very hip.  It is not quite for kids, but not quite angled towards the older generations either. The massive beer selection and array of bottles provides for some pretty rowdy nights. However, the drinks are not why Teresa's is so wickedly popular.
Of all the places during the weekend scramble for food in Wayne, this is probably the hardest to get into– and they have two restaurants. The first is a higher end cafe, and the other, a bar next door. We ate at the slightly less sophisticated establishment; it seemed a bit more appropriate for three teenage boys. The reason for Teresa's popularity, is its versatility and taste, and oh, do they provide a good taste. Besides that, you can take pretty much anyone to Teresa's, from kids, to seniors, to moody teens addicted to their phones (such as myself). Despite being geared towards adults, everyone can feel welcome there. I was surprised when the lady who served us, who, by the way, was very kind, didn't give any weird looks throughout the night. I thought surely three preppy kids dressed in college jackets and vineyard vines in a restaurant with an alcohol selection the size of Canada would get a funny look or two. Alas, there wasn't. All in all, the service was very good. It was fast, friendly, and deserving of a hearty tip. We got our food, no lie, 10 minutes after ordering. My only complaint would be the fact that it all came at once, so it was a little cramped on the table, and some of the food got cold before we got to it. Other than that, the meal was impeccable.
Our order was based off the most popular items:
Fricadelles: $10
Flemish Style Pork and Veal Meatballs, Glazed in Brown Beer and Chervil with Bread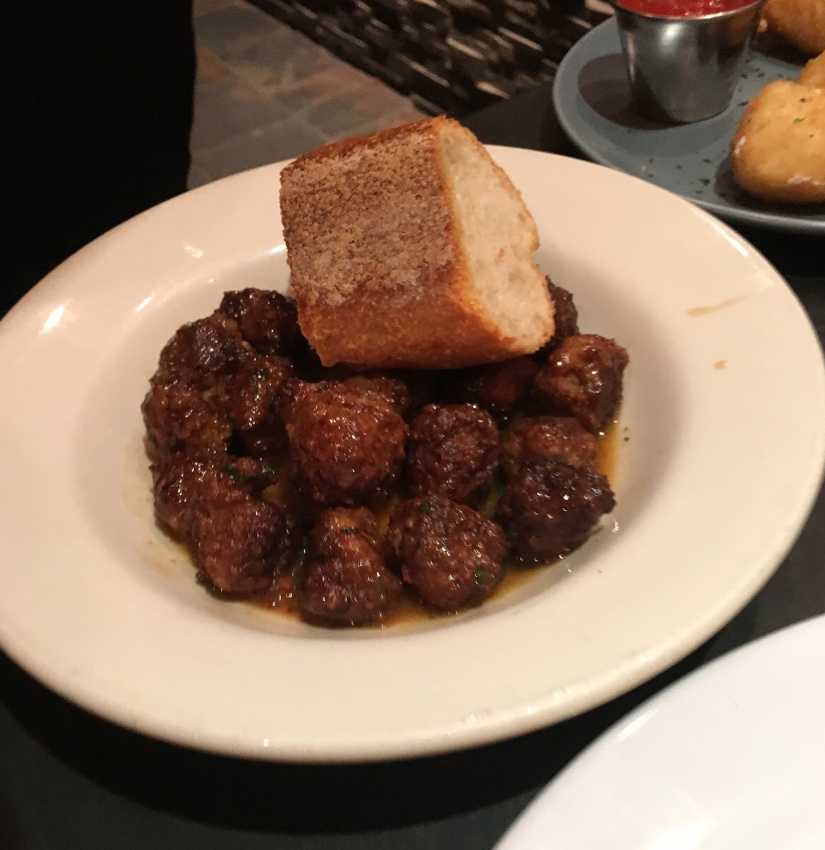 First up is the Fricadelles.  The only dish we got that we wouldn't recommend. They were kind of bland and the only flavor present was garlic. The meatballs were very dense and small, so they were poppable, but the brown sauce flavor was barely noticeable and the garlic overpowered whatever flavor had been there. But, hey, after a wrestling practice, I'm so hungry I'd eat a shoe, so the dish was easily finished. The only other positive for the Fricadelles is that they come with bread. But if you're paying 10 bucks for a slice of bread that you can otherwise get for free, you probably need to work on your algebra skills.
Boys' Rating:
Nate: 2
Noah: 2.5
Sammy: 2
Mozzarella Bites: $11
Narragansett Mozzarella, Panko Breaded and Fried, Served with Marinara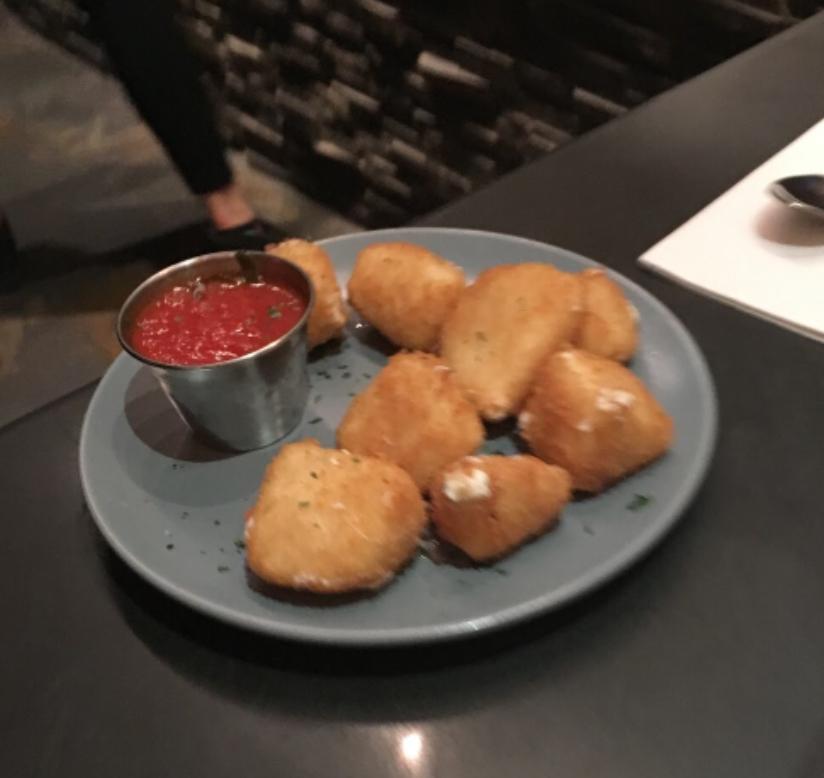 Now for the Mozzarella Cheese bites. If you love mozzarella sticks, then you will absolutely grub on these things. Nate and Sammy are two mozzarella stick lovers, so, naturally, they wolfed them down. I, on the other hand, considered the food to be average. I mean, at the end of the day, it is fried cheese, but I wouldn't go out of my way to order them. Overall, the bites were very cheesy, which led to some pretty instagramable cheese pulls, and I liked the buttery crust a lot. The weird thing though, was that they still had some water from the fresh mozzarella, leaving a bath of boiling hot water in the bottom for some prop blast that shocked my mouth. Lastly, the marinara sauce could have had some more flavor, but other than that, these were some pretty solid mozzarella bombs.
Boys' Rating:
Nate: 4
Noah: 3.5
Sammy: 5
Drunken Mussels with Pomme Frites and Bread: $18.50
Chorizo Sausage, Red Pepper, Shallot, Garlic, Chervil
Pomme Frites: Yukon Gold Potatoes, Remoulade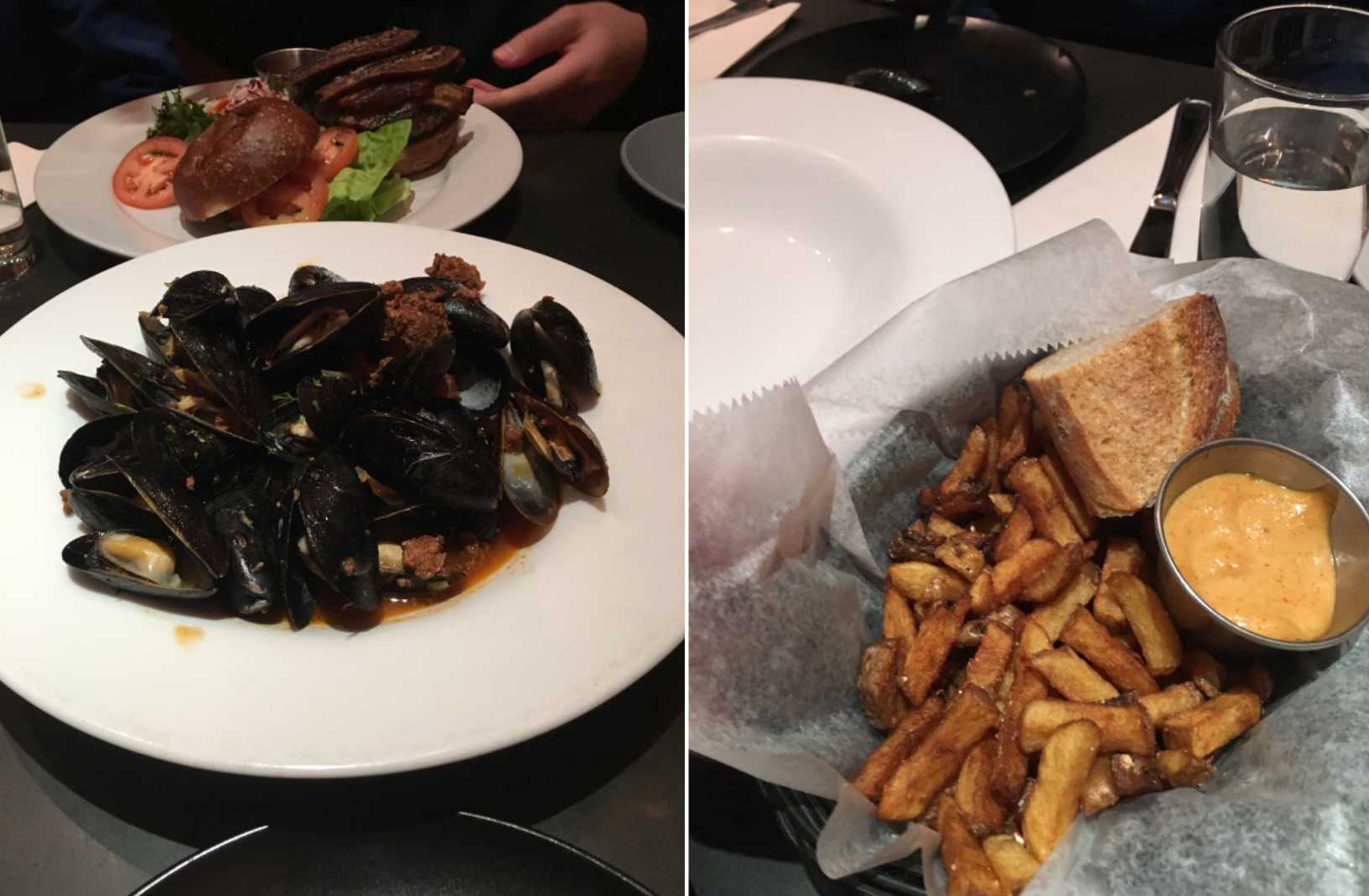 Next up, the Mussels. Being about two hours from the nearest beach, you wouldn't expect to find good seafood in these areas. But oh my god are these Mussels good. The broth is like an elixir, honestly, I wouldn't be surprised if it grants you immortality or super strength. Chunks of chorizo gave a nice kick and countered the richness of the broth. To top it all off, the sweet juicy mussels were perfectly cooked. Nate and Sammy went to town on these bad boys, and I couldn't stop from devouring them as well. Still, the best part may not even be the Mussels, it might be the crusty bread and Pomme Frites that come with it. The crusty bread is essentially a sponge to soak up all the flavor juices from the Mussels. For the Pomme Frites, well, while they are never cut long enough, when dipped in the remoulade sauce that comes with them, there's nothing better. They taste super potatoey and have the perfect saltiness to them. The Mussels and their accompaniments are must haves at Teresa's.
Boys Rating:
Nate: 5 for Mussels, 3 for Pomme Frites
Noah: 4 for Mussels, 4.5 for Pomme Frites
Sammy: 4 for Mussels, 4 for Pomme Frites
Cubano: $14
Smoked Pork, Ham, Comte, Pickles, Mustard, Ciabatta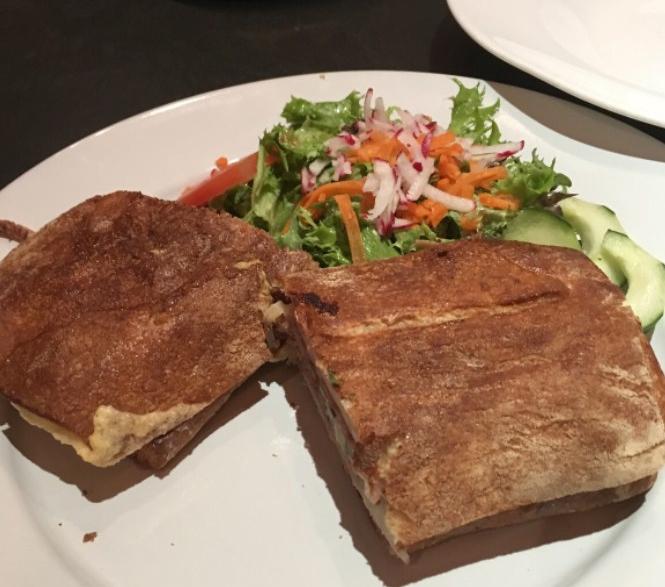 Next up, the Cubano. Nate and I got into a heated argument about whether it is called a Cubano or a Cuban Sandwich. I told him that it's a Cubano, but he said it's actually called a Cuban Sandwich. Whichever side you take, we should probably get the government to contain this argument before it spreads to the level of Yanny vs. Laurel or if water is wet. However, whatever you call it, Teresa's makes a good one. The meats in the cuban are great and it's served on their crispy bread which is just. so. good. The surprise of the night was actually when I clumsily dropped my Cubano in the mussel broth. Being the curious person I am, I decided to try it, and it was delicious. As a result, I dunked every last piece of that sandwich into the mussel broth. I think the moral of the story is that the Mussels are godly, if you couldn't tell by me bringing them up every 5 seconds. Now if only they actually gave you muscles…
Boys' Rating:
Nate: 3
Noah: 4
Sammy: 2.5
Prime Burger with Aged Cheddar and Benton's Bacon: $12.50 + $2 for bacon and +$2 for cheddar
8 oz of our own unique blend of ground, USDA prime steak cooked on our wood grill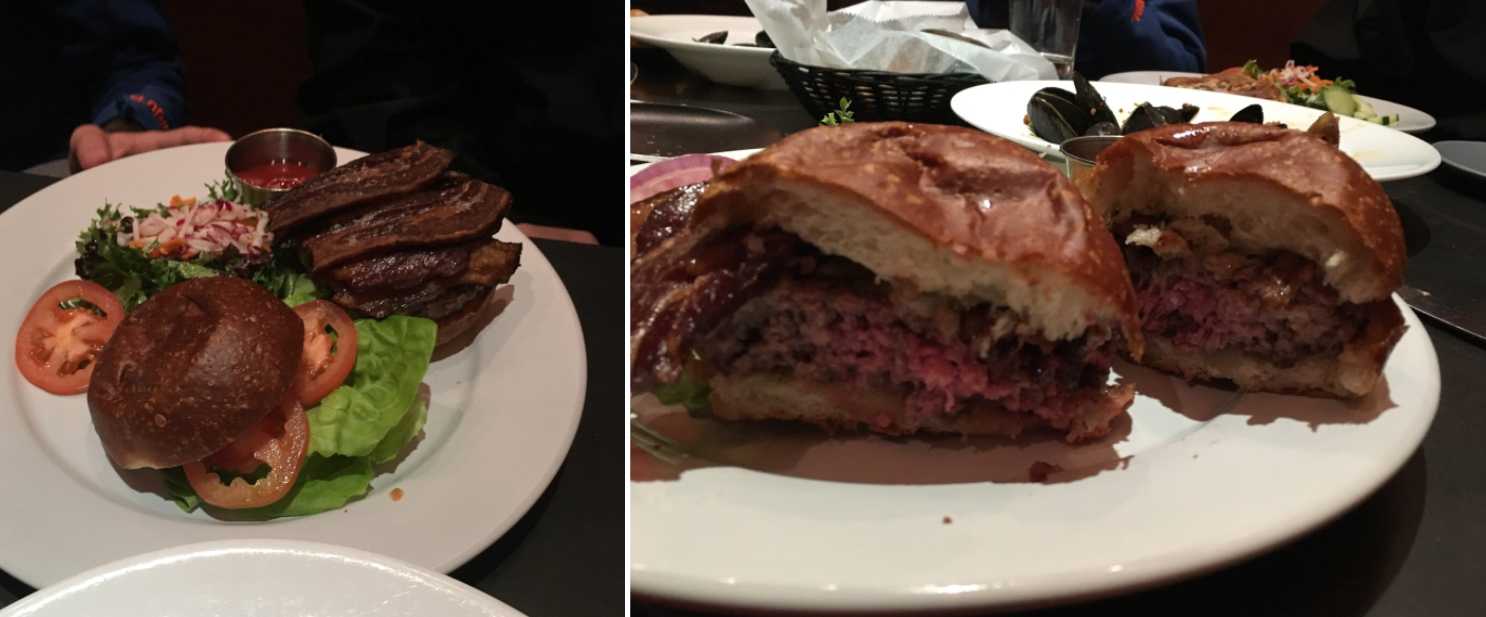 Last but not least, the Burger. Who doesn't love a burger, besides vegans, vegetarians and PETA? Teresa's has my vote for the best burger in the area, hands down. It was perfectly cooked, we ordered ours medium rare, and it came to us that way. Nothing makes me more pissed off then a well done burger, and I'm assuming the folks at Teresa probably feel the same. It was incredibly juicy, the flavor of the meat was delectable, the salt and pepper seasoning was perfect, and the added cheddar and bacon on top, oh man was it good. Nate and Sammy couldn't decide if they liked the bacon or not, and I was dumbfounded by that. It was rich and meaty and, most importantly, not crispy, this is important because crispy bacon just doesn't go as well as tender bacon will when paired with tender meat. Overall, this burger is impossible not to like.  Kids, don't blow fat clouds on your juul, just eat your bacon cheeseburgers, look where it's gotten me.
Boys' Rating:
Nate: 4
Noah:  5
Sammy: 4.5
Looking forward to January, Grubbin' with the Boys will rank fast food cheeseburgers.