A Harsh Winter in the Central League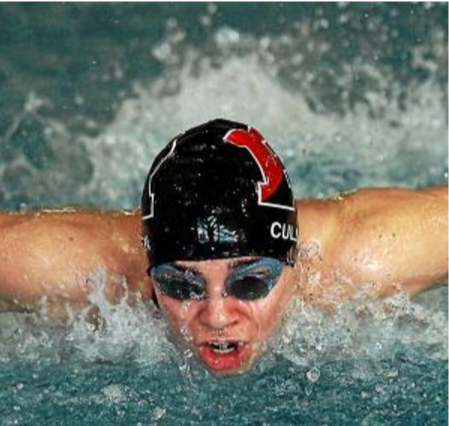 This past basketball season, the boys team finished right in the middle of the pack at 11-11, 7th in the Central League. Ridley went undefeated in the Central League. Following them was Strath Haven, and then Conestoga at the top three. Marple Newtown, Harriton, and Springfield rounded out the bottom of the league, and Radnor was in the middle with Upper Darby, Haverford, Garnett Valley, and LM. Just as the boys, the Radnor's Girl team finished 11-11, placing 6th in the Central League. Garnett Valley, Springfield, and Conestoga rounded out the top girls teams of the Central League, and Strath Haven, Marple Newtown, and Upper Darby finished at the bottom.
Both the boys and girls basketball teams made District 1 playoffs, but both were bounced out of the first round, the boys by Plymouth Whitemarsh, and the girls by Mount St. Joes. The boys team graduates Alex Hino, Vinnie Kelly, Jake Bodenger, Michael Li, Aaron Fuller, Drew Harrington, and Billy Donahue. The girls team graduates Racquel Razavi, Trainor Macrone, Kristin Hamill, Fallon Quinn, and Emily DiMarcantonio.
The Radnor wrestling team had a struggling season, finishing 1-7 in the Central League. At the top finished Upper Darby, who went undefeated in the Central League, followed by Garnett Valley at 7-1, and Conestoga at 6-2. While the team struggled this season, their future looks bright as they primarily consists of underclassmen, who as they grow will undoubtedly have stronger seasons as seniors. The growing pains of your first years in any sport are unpleasant, but they are what mold an athlete and make them successful later on. This year they graduated Niko Henry, Jake Polaha, and Tommy Redmond.
The Radnor swim teams had very successful seasons this year in the Central League. The boys swim team sits at the top of the central league at 9-1, losing only to Conestoga. Their district 1 championship takes place on Friday and Saturday, March ¾. The 200 meter freestyle relay team of Greg Giannella, Stephen Giannella, Clayton Bowes, and Patrick Cullen has the 3 seed, and their 400 meter freestyle relay of Greg Giannella, Steven Chen, Patrick Cullen and Clayton Bowes has the 4th seed. The girls team finished 8-2, and heads to District 1 Championships on March 3rd add 4th as well.  Ryan Young, Stephen Giannella, Stephen Chen, Clayton Bowes, Christian Reusche, Mathieu de Vinck, Alex Buckley, Amanda Davis, Andie Oates, Claudia Buckley, Emerson Sharrett and Julia Condran all graduate from the swim team this year.