Commemorating Kobe Bryant
You hear his name whenever a ball of crumpled paper is tossed in the garbage. You hear his name in almost every pickup game of basketball. In truth, if you know a single thing about sports, you probably know who Kobe Bryant is. After becoming the first guard to ever play in twenty different NBA seasons, Kobe decided that after this year, it is time to retire. With the way Kobe has been playing in this current NBA season, he will surely have left a  bad taste in the mouths of his fans, since he is easily playing the worst basketball of his career and is likely one of the worst starters in the league right now. Shooting at 33.9% from the field and 24.7% from three on 17 shots per game, his inefficiency right now is certainly leading the Lakers towards their goal of gaining a top three draft pick. However, this is not the Kobe most will choose to remember, nor is it the one they should.
Having gone to Lower Merion High School, he has close bonds to the Main Line. Some of the people that are still living near Philadelphia are still a part of Kobe's life, which was evidenced  when Kobe's old high school point guard went to Kobe's final game in Philadelphia to speak to Kobe. In the process, the point guard, Evan Monsky, found many of is other high school teammates there, also to support Kobe. Their presence was a credit to the positive impact he had on his teammates and friends in their lives. While LM is Radnor's rival, no student at Radnor can deny his skill and impact on and off the court. It is an honor to have even had an athlete of his caliber attend a school near Radnor.
Kobe was drafted 13th overall in 1996 by the Charlotte Hornets and immediately traded to the Los Angeles Lakers for Vlade Divac. This is widely considered to be one of the worst trades of all time because, while Kobe went on to be one of the top ten players of all time, Divac was an average starter – at best – for the Hornets. After not playing much as a rookie, Kobe impressively made the All-Star game coming off the bench as a sophomore and has only missed it once since. Putting up incredible career numbers of 25.2 PPG, 5.3 RPG, and 4.8 APG, he is clearly a talent that will be missed.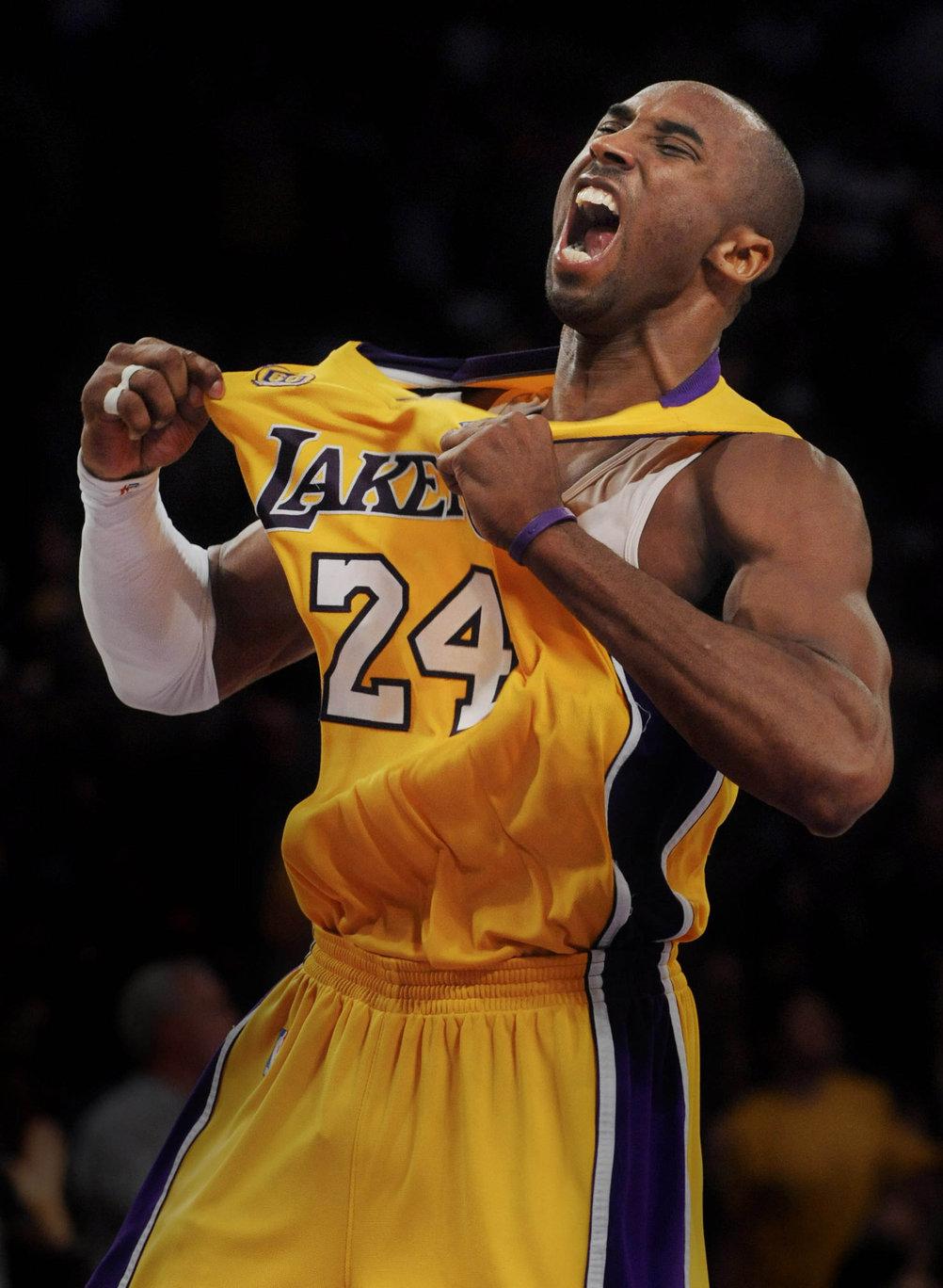 After being in 17 All-Star games, scoring 81 points in a single game, winning an MVP award, and winning 5 NBA championships, it is easy to take Kobe's greatness for granted. However, the truth of the matter is, he is a once in a lifetime talent that will not be easily replaced. While many stars come and go in sports, very few have the prestige and level of respect that Kobe Bryant has attained. His team, the Lakers, have had more fans at opposing teams' stadiums than home fans only because Kobe is retiring. Kobe said that he doesn't want teams showering him with gifts and ceremonies, but it is inevitable. Someone like Kobe who has helped to bring the game of basketball internationally popularity, while playing incredibly for nearly his whole career, deserves all the praise he gets. His final swan song should be as sweet as it has been so far.
After Derek Jeter retired, he said in an interview with Jimmy Fallon that he felt like people were treating his retirement as a funeral, as if he were going to be dead after his final game in the MLB. It's almost certain that Kobe feels the same way at the moment, but he should not. Not a single informed conversation will occur in the future about the best players in NBA history that does not mention Kobe. People will still shout his name while tossing garbage away. His name and his legacy will live on far past his tenure in the NBA, which is the way it should be.