Radnor Choir Embraces Classical Pieces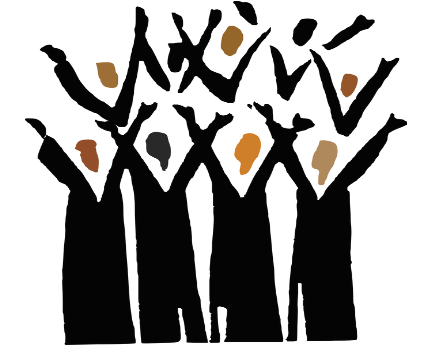 When teaching a class, teachers try to ensure their students that they are learning all the material available to maximize their growth and development. It is well known that in subjects like English, history, and even science, students come across topics or concepts that may contradict their personal beliefs. Many students are required to acknowledge the differences in opinion between them and the courses, but something to my knowledge that does not occur too often is students having to use this kind of mindset in choir.
Like many schools, Radnor High School has a wonderful choir that is taught and directed by Dr. Bruce Glenny. Along with directing the choir, Dr. Glenny hand selects all the music for the ensemble to study and perform. Being a member of the choir myself, I noticed that all of the songs the choir will be singing at the Winter Concert are religiously affiliated. Once I discovered this, I became honestly curious as to why this was the case and what the reasoning behind the selection was, though I must admit I was primarily interested in whether this violates the federal law of separation of church and state.
The songs that the choir will be singing are For Unto Us a Child is Born by George Frideric Handel, Ose Shalom by John Leavitt, Light One Candle by Peter Yarrow, Hallelujah Chorus again by George Frideric Handel, and O Holy Night by Adolphe Adam. As you can tell just from the titles, all the pieces are mused from religion. This caught my eye because all of my life, I have been taught that church and state are separate, and to me this definitely was not separate. Therefore, having to sing these songs publically and for a grade made me feel as though I was doing something wrong. I mainly believe I experienced the feeling of wrongness due to the fact that my own spiritual ideology did not match up with that which I was being told to sing about, and suspecting that I couldn't be the only person feeling this way, I felt it was almost inappropriate for us to be doing so. In order to fully understand the reasoning behind the selections, I interviewed Dr. Glenny.
When approached, Dr. Glenny did not seem taken off guard. To the contrary, he stated that every few years or so he receives comments challenging the fact that the choir pieces are religious from at least one or two students. These people approach him, claiming that he is "breaking the law" and that "this violates separation between church and state," but as he explained to me, he is not.
"In order for me to do my job properly, and to meet all the expectations set by  myself and by my coworkers, I can not avoid the topic of religion. When you study a material in any other class you do not shy away from a book or topic because some may find it controversial, and I feel choir music should be treated the same. The best music, in my opinion, is the classics. The ones containing wonderful techniques you simply can't find in other styles." stated Dr. Glenny during our interview.
After hearing this I started to understand the logic behind his selection. He primarily wanted to pick out difficult but beautiful pieces for us to sing, and tradition choir pieces do offer this, but the accompanying cost is that they are written about religion. This conflict occurs because it is a very new concept and mindset to not take part in religion — a mindset that resonates strongly with millennials.
I feel that the negative emotion I was carrying while singing these pieces can be chalked down to a generational difference. Now when I am in class, I try to focus more on the technical aspects of all the pieces than on the messages they carry. This is something I would highly recommend to those struggling with the concepts in any religious based song because most likely, they were selected based on their style and techniques, not to challenge anyone's beliefs.