The Good 'Ol Days of the Sports World
The holiday season is "the most wonderful time of the year" in more ways than one.  Not only is it marked by many of the most beloved annual celebrations, but it also includes the most exciting events in the world of sports.
First of all, consider just how many major professional and collegiate sports seasons are in full swing during the holidays: College Football, NFL, NBA, College Basketball, NHL, etc.  Let's start with College Football and Bowl Season.  Since the early 1900's, college football culminated each year with postseason bowl games.  There are currently 40 bowl games (probably too many), including the college football playoff, which means that 78 teams participate in bowl games this year.  As usual, many of these matchups are quite intriguing: Notre Dame vs. Ohio State in the Fiesta Bowl, Oregon vs. TCU in the Alamo Bowl, Stanford vs. Iowa in the Rose Bowl, Michigan vs. Florida in the Citrus Bowl, and many more.  Regardless of the bowl, teams are always fired up to play in bowl games, as they conclude their seasons.  No teams will be more fired up than the four playoff teams competing for a national championship: Clemson, Alabama, Michigan State, and Oklahoma.  In this second year of the College Football Playoff, the semifinals will be played on New Year's Eve, and the championship on Monday, January 11.  
In the NFL, several teams are making their late-season push for the playoffs.  While, unfortunately, the hometown Eagles fell short of squeaking in, it will still be entertaining to watch other teams fight to keep their season alive.  If you play fantasy football, you could be fighting for a championship right around the holidays. The NFL playoffs start on January 9, and conclude with the Super Bowl on February 7.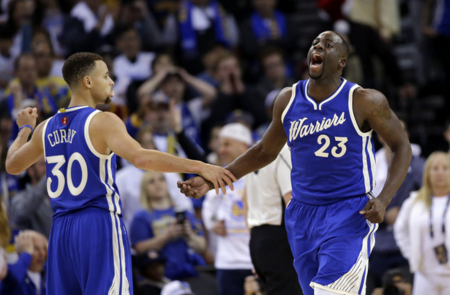 While the Sixers are dreadfully awful, the NBA is still fun to watch, especially around the holidays.  One of the best NBA traditions is the Christmas Day games.  There are NBA games throughout the day on Christmas, as well as special Christmas uniforms for every team.  This year's slate featured Stephen Curry and the Warriors going up against Lebron James and the Cavaliers in a rematch of last year's finals.  In an entertaining game, the Cavs were able to keep it close, but the Warriors moved to 28-1 with another victory.  
March Madness is still months away, but the college basketball season starts to get interesting during the holidays.  Conference play begins right around New Year's, which is when we get to find out who the best teams in the country really are.  
With all of these exciting happenings in so many different sports, how could you not love the holidays?