Larger than Life: A Tribute to Kobe Bryant
My personal development from a fledgeling NBA fan to sports editor for the school paper was a long journey that one man unknowingly oversaw from start to finish. The first year I followed the NBA was during the 2009-10 season as a 7-year-old growing up outside of Philadelphia in a house that worshipped Boston sports. The Boston Celtics, led that year by the star power of my childhood superheroes Kevin Garnett, Paul Pierce, and Ray Allen, were dominant and made their way to the NBA Finals. Their opponents were the Los Angeles Lakers, a team I was hardwired to loathe given the lengthy history of fierce Celtics-Lakers matchups, a history akin to the ancient battles between titans and gods of Greek lore. The series was entertaining; the two juggernauts traded blow for blow until the ultimate Game 7, winner-take-all match-up had to occur for a champion to be crowned. The Celtics started strong, going into the final quarter with a lead and the championship within their grasp. However, one man had other plans, scoring a game-high 23 points and leading a late resurgence for the Lakers on their way to another NBA championship. Staring in disbelief at the pixelated screen, agonizingly close to earning bragging rights against my friends at school, I began to cry. I shouted at my television, furious at the man who shattered my dreams of Celtic glory, the man who had just won his fifth title and second consecutive Finals MVP, the man who was a constant in my sporting world from 2010 to now. That man was Kobe Bryant. And that man, just over a week ago, on January 26, 2020, tragically died in a helicopter accident over a hill in Calabasas, California. 
Time seemed to stand still that morning as my phone buzzed with alert after alert, the pure shock of losing such a public figure giving way to a pit of emptiness and despair. I was at a friend's house working on a German project for school when I first saw my friends texting about the accident, the words on my screen too terrible to be true. Kobe Bryant, his daughter Gianna, and seven others died on their way to a basketball game, on the way to doing what they loved. The disaster shocked me, my motivation to work on my project stalled, and I began contemplating my complex relationship with Kobe Bryant, the man who had spoiled many dreams for my dear Boston Celtics, and was now ripped from existence by the cruel hands of fate.
Kobe's illustrious career started ten minutes down the road from Radnor High in a gymnasium later named in his honor on the campus of Lower Merion High School. A Radnor resident for my whole life, instilled with the "Beat LM" pride that emanates throughout our school, I still struggle to comprehend the proximity to which Kobe Bryant and myself grew up to each other. Kobe, who led his Lower Merion squad to a state championship his senior year, played in the Radnor gym that I walk through every day. My calculus teacher coached against him. My gym teacher went to school with him. All around me are remnants of a past that is difficult to imagine— a hard-working teenager who established himself as the top high school prospect in the country, was dunking and scoring on my home court. Kobe was then drafted straight out of high school into the National Basketball Association by the Charlotte Hornets, before being traded to the Lakers in a history-altering move that would change basketball forever. Kobe's career skyrocketed in Los Angeles where he became an 18-time All-Star, winning three championships from 2000-2002 accompanied by Shaquille O'Neal, earning an MVP award during the 2007-08 season, and nabbing two more championships later in his career to bring his total to five. From scoring 81 points in a regulation basketball game to nabbing 60 in the best final game in sports history, Kobe's career was impeccable, and the future Hall-of-Famer retired to become a full-time parent after his twentieth season with the Lakers in 2016.
The morning of the accident, when remembering Kobe's life, it struck me why I was so grief-stricken about his death, and it had nothing to do with basketball. After all, the man had only given me tears whenever basketball was involved. But the reason I was so affected by the crash was the fact that Kobe Bryant was larger than life. He was invincible. He seemed so separate from the mortal worries of death and loss. Hearing the news shocked me to a degree I had not experienced yet in my relatively short life. It seemed impossible that he was gone.
Afterwards, fans flocked by the thousands to Staples Center to worship at Kobe's temple, each hoping to obtain some sense of solace by paying their respects to the fallen legend.  Basketball teams universally accepted twenty-four-second violations to honor his jersey #24. Tributes to Kobe, Gigi, and the seven other victims sprang up in English soccer games, the Philippines, and Dubai, as well as nearly every other sporting event across the world. With all the media coverage surrounding Kobe, it became clear that he was larger than life to not just me, but everyone. The man transcended basketball; his impact as a coach, father, and human nearly outweighed his contributions to the sport. Losing Kobe was like losing a superhero, a larger than life figure who strived to work hard and live life to the fullest.
This mindset is what survives Kobe, a legacy he created for others to live by, and it is known as the mamba mentality. Showing up before high school at 5 AM to get shots up before class, injuring his right shoulder and practicing with his left only instead of making excuses, refusing to leave the gym for over 7-hours in order to make 800 shots after practice, dropping all commitments to become a producer on a short-film about basketball that would win an Oscar. All of these examples from Kobe's life exemplify his mentality, a mindset built on extreme dedication, unwavering determination, and maximizing the time given to you. We will inevitably one day forget Kobe's impact on the court, and eventually, someone will come along to outshine his basketball achievements. But, he will remain immortally ingrained in world history for the way he lived and saw every opportunity— with mamba mentality.
One of many mottos I aim to live by is echoed by the words of another basketball legend, Michael Jordan, who strived to "always turn a negative situation into a positive situation." So, despite dealing with immense disbelief for the past week, I have tried to remain as positive as possible, and take something away from the tragedy to help better my life and the lives of others around me. I realized that, in his passing, Kobe has taught me valuable lessons that have helped me recognize the preciousness of life and how lucky I am to be walking on this Earth. Every morning from now on, I will wake up and try to live my life the Kobe way— by loving, appreciating, and maximizing the time I have left. Every day, I will tell my family I love them and remind them of my appreciation for their care and sacrifices that have helped me succeed in life. And every night, I will utilize the mamba mentality, and work harder than ever to accomplish my goals and never back down when someone tells me no. Mark Twain said "There is always going to be suffering. It's how you look at your suffering, how you deal with it, that will define you," and I want to be remembered as a champion like Kobe was.
With this said, the world will never truly be the same and will continue to mourn the loss of an irreplaceable legend. The world gained an angel that fateful Sunday morning, and even now, in spirit, Kobe Bryant is still making Celtics fans like me cry.
About the Writer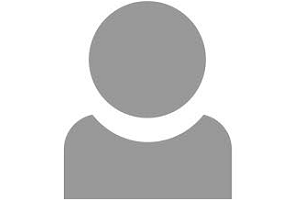 Jesse Conen, Sports Section Editor
Jesse has been a Radnorite reporter since 2017, specializing in the area of local sports journalism and sports previews. Jesse is a member of the Model...