My Trip Through the Holy Land
Looking back at Ryan Movsowitz's trip to Israel during Spring Break 2019.
Our flight landed at Tel Aviv International Airport. My family made it through customs and immigration, passing IDF (Israeli Defense Force) soldiers (armed with guns), into the comfort of our stick-shift minivan. We took to the streets of Israel, unable to read the signage on the highway, unable to orient ourselves, and unaware of the experience we would have. I slept for a mere two hours and woke up to the sound of Israeli music and the smell of aromatic spices.
I had an immediate culture shock.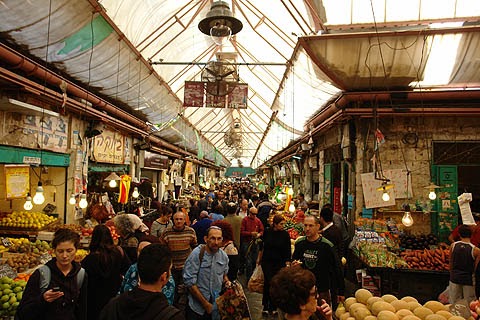 The sun had fallen and it suddenly became dark. I walked around the market and heard vendors calling out their prices to wanderers. "Fourteen shekels, two bananas," said the man with the black hat. "No, ten shekels, two bananas," countered the buyer. The open-air market is still as busy and chaotic as ever. Traditions have not been lost.
Since its inception, Mahane Yehuda Market, also referred to as the "shuk," was a place where Arab merchants sold their goods to people living outside of Old City, Jerusalem. It was a place where people of different backgrounds could congregate without being persecuted. Even while under the Ottman Rule and the British Mandate, which brought uncertainty, the market still remains alive and bustling to this day. Mahane Yehuda has transformed from a vendor-centric place to one that hosts a variety of restaurants and intimate music clubs. We had a reservation at the staple restaurant Machneyuda (located within the market). This place served up local Israeli cuisine like falafel, shwarma, and hummus, with a twist. But aside from the sumptuous food prepared table-sized at places such as Machneyuda, the rawest forms of ingredients were displayed, as one would see in any market. I remember drinking freshly squeezed pomegranate juice. The inherent sweetness of the juice mixed with a touch of bitter lime juice made for the perfect drink. Other foods in the market that I enjoyed were halva (confections made of tahini and other spices), shakshuka, and kanafeh (Levantine Arabic dish; cheese pastry soaked in syrup and sugar).
My next stop would take me a few hours north to the Israeli port city of Haifa, located near the Mediterranean Sea. One of the city's most beautiful sights is the immaculately landscaped gardens of Bahá'í. I observed the shrine of Bahai which is home to roughly 750,000 visitors, pilgrims, and passers-by. The sloped gardens lead down to a religious, dome-shaped temple that was accented in gold leaf. This imagery was contrasted with the subtle nuances of a rainbow and the dark blue sky. Our tour guide gave us an understanding of the religion as well as the historical context of the gardens.
Bahá'í is a monotheistic religion founded in the 19th century by Siyyid Ali Muhammad Shirazi who revealed himself as the prophet Bab. He believed that God reveals his power of will through divine messengers and that these messengers are responsible for transforming the character of humankind. The idea of progressive revelation is central to the faith. Bahá'ís also promotes beliefs such as universal peace, unity, and the importance of alleviating human suffering. Currently, there are roughly seven million followers of this religion and it has expanded throughout parts of the Middle East and made its way to the United States.
The shrine of Bahá'í was built as the focal piece of the religion. The small cypress trees marked where Bab set up camp and where his son Abdu'l Baha visited the mountain late in his life. It may seem odd to build a garden as a campsite, but it was a place of meditation and spiritual and artistic vision.
We then drove south and headed to the Dead Sea, the lowest point on Earth. I was covered in halva mud, floating. My mouth dipped beneath sea level. I took a sip of the water and immediately regretted it. I floated for another ten minutes. A few hours later, I found myself standing on top of Masada Mountain, overlooking parts of the holy land.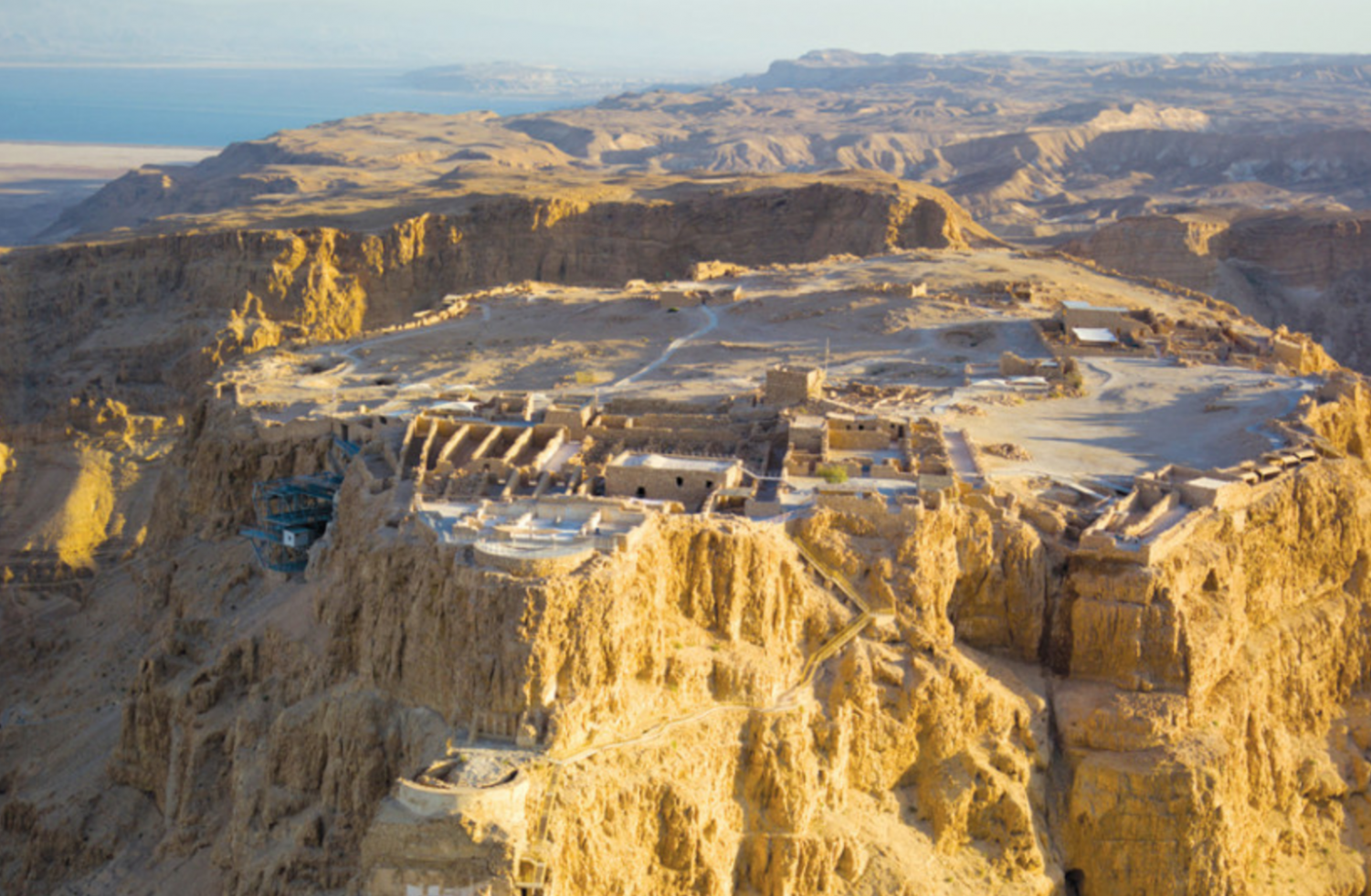 In Jewish history, Masada was depicted as a symbol of heroism and strength by Israeli soldiers. King Herod built a fortress on Masada in 30 BCE, whose architectural feats have left a mark on the country. In 60 BCE, Jewish zealots conquered the site against Rome, and Masada became their last stronghold. Twelve years later, Romans besieged the site and the 960 Jewish zealots committed suicide rather than falling in the hands of the Romans. The remains of the fortress are well-preserved today and are homage to the site.
When looking back to this trip I had taken over last spring break, I am reminded of the importance of travelling and spending time with family. We live in an interconnected world, not just linked in commerce and trade, but also linked in culture and ancestry. 
America is a melting pot of cultures. We are all American, but there is more to our identities. Especially in the era of COVID-19, where we are unable to see our relatives at home or abroad, we must remember who we are and where we came from.