Two Decades and Still Running: Coach Flanagan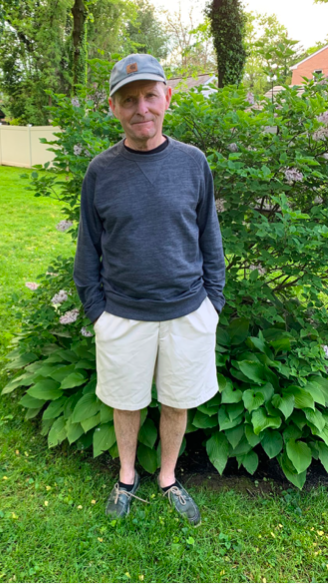 Tom Flanagan, head coach of Radnor's cross country and track and field teams, celebrates his 20th year at work. As a coach and a person, he has impacted so many lives and continues to empower runners. Flanagan's career began at Malvern Prep, where he participated in both cross country and track. He ran sophomore through senior year and landed a spot on Villanova University's running team. Although his years at Villanova inevitably came to an end, his running career was far from over.
After Flanagan graduated from college, he immediately interviewed for the head coaching job at Malvern Prep, his alma mater. Despite initial doubts that he would receive the position, the school hired him without hesitation. Flanagan was a great runner, but he had to figure out what it would take to become a great coach, and quickly. In later years, he coached for St. Katherine's cross country program. However, in 2000, Flanagan was hired to coach at Radnor High School where he would become head coach of the girls cross country, indoor track, and spring track teams. 
When asked of his favorite coaching memory, Flanagan explained he has simply too many to choose. Flannagan wrote, "I have many great memories coaching this sport. A good one would be when I was coaching CYO at Saint Katharine of Siena. We won the archdiocesan championship in the girls 3200 meter relay. We won by 20+ seconds, set at that time, a meet record, and each girl ran their best ever time." Another coaching highlight Flanagan described, came during the past 2020 indoor season. Senior Keara Seasholtz, won the state title in the 800 meters. Furthermore, Radnor's 1600 meter relay also set a school record. Coach Flanagan is confident that Radnor girls would have been very strong in spring track. Unfortunately, due to the virus, the season was cancelled. In regards to the upcoming 2020-2021 cross country season, he states "For 2020 XC, we could be pretty good. We have a lot of younger boys and girls returning. It depends on how much effort they put in over the summer."
For the upcoming season, Flanagan is looking for new and returning runners to bring their A game. When asked what type of a runner he is looking for, Flanagan wrote, "Dedicated, hard working, and willing to tolerate me." Since we have been off for the past couple of months, Coach Flanagan would like to see the team to increase their summer training. He understands that it is very difficult to perform your best in cross country without a strong summer base. Runner Amelia Dole wrote, "Flanagan has helped me to believe in myself and taught me the importance of having a strong mentality when running!" Flanagan constantly reminds his runners the importance of being prepared, not only physically, but mentally as well.
Coach Flanagan has had a tremendously positive impact on numerous student-athletes throughout his career. One of Flanagan's many runners, Senny Farhy, commented "Coach Flanagan is great, not only as a coach, but also a person. He knows the track inside and out. I honestly can't imagine what it would be like if I had a different coach, I probably would have quit by now. He makes me want to come to practice every day and try my best." Many other teammates have been inspired by Flanagan's determination and amiability. Another one of his runners, Bella Barnabei, also feels that Flanagan always has a strong practice plan and more importantly helps student-athletes develop into strong people. Bella commented, "Coach Flanagan is really good about creating workouts that push us to become better runners, and he really hits home about finishing strong. Because of how hard he makes us work, we not only grow to be better runners but better people as well." Throughout Flanagan's many years running and coaching, he has accomplished many things and motivates students to do the same. After many successes in his past, it is sure that you can expect great things to come.
If you are interested in joining any of the running teams or would like to hear more contact Coach Flanagan via [email protected].