The Class of 2021 Paints the Field House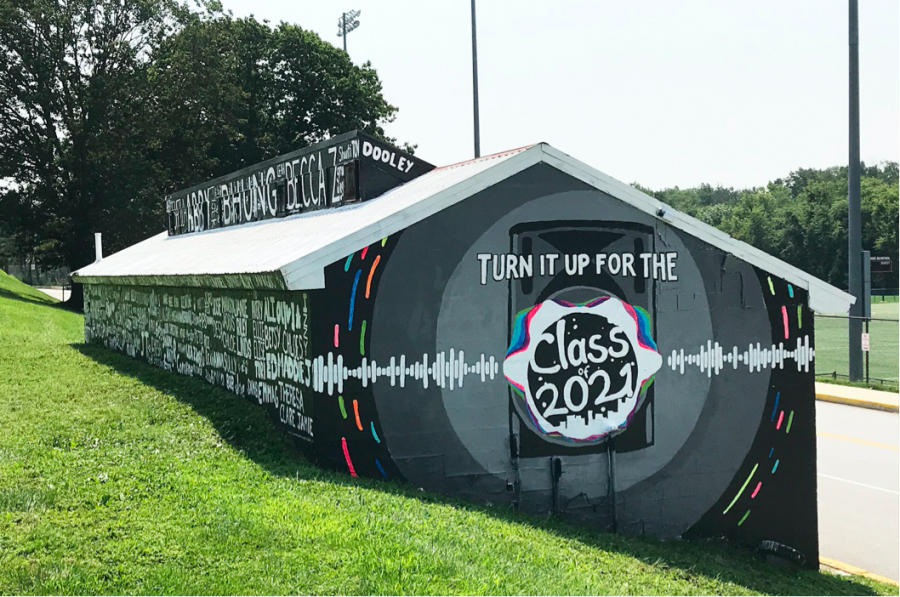 On Monday morning, the Class of 2021 painted their names and the finishing touches on the field house, fulfilling the first of many senior traditions.
The theme was music — the front walls are covered in the portraits of popular artists Lil Uzi Vert, Post Malone, Taylor Swift, and Ariana Grande. "Turn It Up for the Class of 2021" is colorfully written with soundwaves on the side facing Radnor Chester Road, while popular album covers are displayed on the opposite side. On the back, seniors signed their names. 
Painting the field house has long been a celebrated senior tradition, a chance to literally leave your mark on Radnor High School. Although the exact starting date of the tradition is unknown, some reported that their parents painted their names during their own time at Radnor. 
Things looked a little different this year, amid the pandemic. Everyone wore masks, temperatures were checked upon arrival, volunteers brought consent forms, and social distancing was required. Class advisor Mr. Hunsberger was there to help paint, supervise, and enforce social distancing. 
Monday morning was the culmination of weeks of work. First, the field house was painted white, then patterns were stenciled, then painted, and finally signed. Seniors signed up for time slots to allow for social distancing.
With so much uncertainty surrounding the 2020-2021 school year, being able to start the year off by participating in this tradition was a great way to jump into senior year, which will be all virtual at least until October 9th.
"This year, in particular, painting the field house has become a visual testament to the spirit and resilience of the senior class," said Brendan Hung, senior class president. He added, "The time-honored tradition can inspire and bring hope to the entire Radnor community," noting the class' ability to "rise above setbacks and make the best of our current situation."
The majority of the senior class showed up, many of whom were seeing each other for the first time since March. It took a few moments for them to recognize one another, either due to masks or "glow-ups", but in no time at all the Class of 2021 was laughing, waving, and focused. Hung emphasized, "Class events will undoubtedly look different, but I know our class council is ready to tackle new challenges to help make our senior year unforgettable."
About the Contributor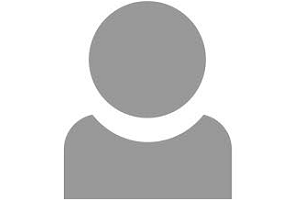 Anne Griffin, Editor-in-Chief
Anne has been a Randorite reporter and photographer since 2017. She is an active member of the Radnor's Model United Nations club and the ACLAMO Spanish...