Radnor Crew Ergathon: Featuring Cops, Jocks, and Docs

Ali Bauer, Currents Section Editor
September 30, 2020
At 4pm on October 4th, the Radnor Girls Crew Club is hosting their annual ergathon in the Goat's Beard parking lot. The ergathon is kind of like a dance-a-thon, but instead of dancing, participants pull an erg, a rowing machine, constantly for over half the day. Ensuring that the event will strictly abide by COVID-19 protocol, all participants will be masked and distanced at all times. Radnor residents are encouraged to come watch, also distanced, and join in on the fun.
For Radnor Girls Crew, the ergathon is a vital fundraiser; since it is not a school sport (it's a club sport), they rely on fundraisers such as this to keep their program running. The ergathon generates money for the team's many expenses, which include regatta fees, boat costs and maintenance, oars, coach salaries, and more. Each rower is expected to raise $250 on their own, and there will be a raffle with a variety of items from local businesses in Wayne. Radnor Girls Crew will also be selling their merchandise, so stop by if you're interested in buying new Radnor gear and supporting a good cause. This year, a portion of every tax-deductible contribution will help to support scholarships so that Radnor Girls Crew is more accessible to all athletes. 
Head Coach and Director of Director of Rowing, Travis Schilling, explains, "our ergathon is a fun annual event that helps support the team and boost awareness of our program in the community. Since our sport takes place off of school grounds, it is always a challenge to recruit new rowers. Any RMS or RHS students who may be interested in joining the team are welcome to come to talk with the coaches and see what we're all about." More than 10 years ago, Schilling started the fall season at Radnor and held the first-ever ergathon. 
And, this year, there will be a twist! Joined by the Radnor Boys Crew Club, the Radnor Girls Crew team will be trying something that they have never done before. The excitement will be at an all-time high as Radnor Crew faces off against Radnor Police and local Doctors. Each team will erg collectively for hours, and whichever team rows the most meters by the end is deemed the winner. In addition to bringing their A-game, the rowers plan to come in team-themed shirts and ribbons to make the event as lively as possible. Come to the Ergathon to take part in the fun and see if the cops, jocks, or docs will take home the win! 
About the Writer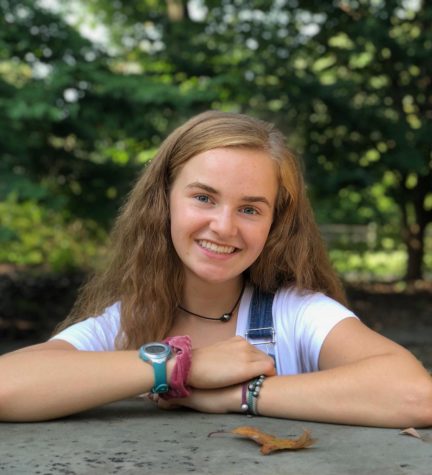 Ali Bauer, Currents Section Editor
Ali became involved in the Radnorite in 2018 and became an editor in 2019. In 2017, Ali founded an environmental organization called Action Earth. With...