RHS Students Devastated by Loss of Gym Class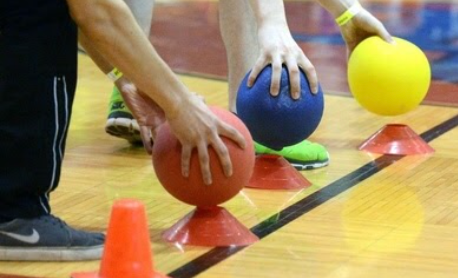 Virtual school without Gym Class is threatening the academic success of many Radnor students. The school's gym class study group, The Gym Class Productivity Posse (GCPP), has been forced to suspend all operations, cutting the valuable study time of the students previously a part of the club.
"Sadly, with the pandemic, we have been forced to suspend all student activities, including the GCPP," said one of the many overworked RHS Administrators. "It was a tough decision to stop offering gym class, because at RHS our physical education curriculum, equipped with rigorous physical training, exceptionally exciting games, and constant student enthusiasm, is truly exceptional."
"Despite how important gym class is to all of our students, we didn't think the benefits outweighed the risks," the Administrator reported, adding that "RHS needs to prioritize core classes." The students strongly disagree.
"Admin fails to note the indisputable academic advantages of having gym class," explains RHS Junior Jimmy Reasalot, the Gym Class Productivity Posse President and mastermind behind the physical education study group concept. He came up with the idea freshman year after observing how other students spent their time in Gym Class. 
In 2018, Jimmy saw how one senior, known by Mrs. Q as a habitual oversleeper, would come into gym class late every day and appear to sleep standing up as he walked around the track at a rate of 5 minutes per lap a few times before standing around for another 20 minutes. As he shifted his weight from one foot to the other, he did some cloud gazing and even managed to send off a few snap chats. Jimmy ran the numbers and estimated that "with all the combined four years of gym class, this senior had wasted 504 hours of valuable study time." 
Jimmy chose to make use of gym class in a productive way: starting a study group, the Gym Class Productivity Posse. "Freshman year, when I first started gym class, I was upset that I couldn't use that time to study. But then I realized that nothing is stopping me from utilizing my gym class time for educational purposes. With 5 AP classes and 10 extracurricular activities, I need to make use of all of my time. I now spend my time walking around the track going through my physics note cards- 4 times in a single 20-minute lap! If it weren't for gym, I might have failed the test the next period."
When questioned about the GCPP, RHS gym teacher Coach Speeds replied, "Jimmy? Of course, I noticed him. He might be able to get away with slacking on his laps, but at least not without me noticing. But I let him get away with it; when I was in gym at RHS I averaged 25 minutes per lap, these kids are amateurs. I gave him a 4/5 for the day, just to keep him humble" 
Over the past year, other students showed interest in this gym-class study group. In February, they met every morning at the start of gym class. Then during the gym class activity — chosen from an assortment of miscellaneous games that only the athletic department understands the objective of — the pair would spend their time discussing the subject, quizzing each other on the material.
On any given day in gym class, one pair will discuss the complexities of oxidative phosphorylation while walking around the track, and another will run through the kinematic equations in the gym with dodgeballs scattered around the floor. A group of students in Honors American Literature even once held a mock-Socratic seminar. 
"I never knew what the gym teachers meant when they said 'physical education is an important class' until I founded the GCPP," Jimmy reflected, "I'm just happy that students are helping each other reach academic success."
Jimmy says that "no gym teachers have expressed concern over the lack of participation in physical activity, but just to account for this concern, in the GCPP Manifesto we mandate that each member must spend at least three minutes of each gym class giving 100% physical exertion."
We, The Radish, asked Radnor High School gym and health teacher, Coach Big Dog about her thoughts of the recent club, and she responded by exclaiming "it's been great, student participation has never been higher!" The GCPPP spent their third period Physical Education class last year using linear regression to calculate that the participation levels increased by 35% in the past year, with an error of +/- .015%. 
Coach Strong Guy added, "I'm happy that these kids in the GCPP have finally realized the importance of physical education. If we can now get them to wear their gym shirts regularly, I know that these students will be fully prepared for the real world."  
Unfortunately, with online learning and no gym class during which to host their study group, the students of the GCPP have on average seen a .5 drop in GPA. "The effects of the loss of gym class have been devastating," said Jimmy, "unlike gym class, zoom doesn't offer a similar environment free of distractions. We can only hope that soon we will be able to get back in school so that we can use our valuable gym class time for studying."     
About the Writer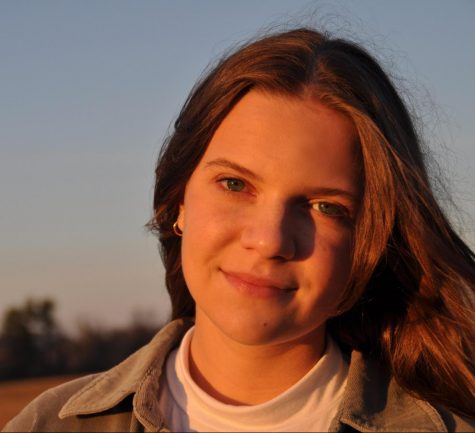 Ellie Davis, Associate Editor
Ellie Davis, class of 2022, has been a Radnorite reporter since 2019. Her piece, The Disparity within Pennsylvania's Education System, tied for first...