Radnorite Mini Crossword: #1
The CrossBoard is proud to present the Radnorite's very first Mini Crossword. Whether you are a New York Times Mini Crossword fanatic or new to crossing entirely, we promise that all will enjoy completing our Radnor specific puzzle every Monday morning. Enjoy!
1. Calculus master and college sweatshirt collector.
2. Newest lunch location.
3. Fluffy library visitor.
4. 2021 3A District champs.
5. Pastime of many AP teachers.
6. Masters of Latin and Physics.
7. Juniors' daily workout.
8. RAW's upcoming production.
9. Dreaded January event.
10. Radnor athletes can count on the...
11. The Radish's archnemesis.
14. Monday morning sporty treat.
X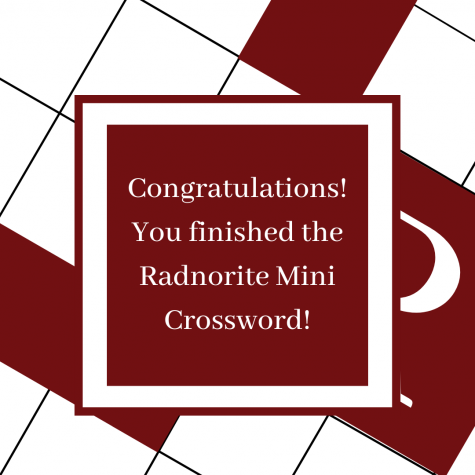 ---
Note: To best navigate, utilize arrow keys.