Eating Outside: A Dying Community
"The Radish offers satire and parody as commentary and critique on matters of public interest. No article posted on the Radish should be taken literally or viewed as representing truthful statements of the individuals or organizations which may be mentioned in the articles."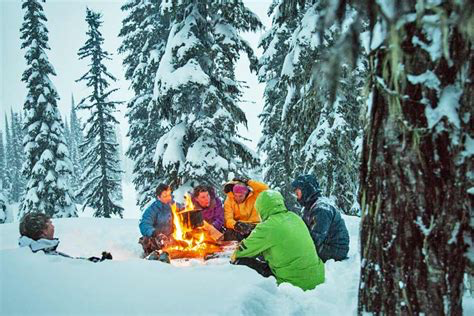 While COVID cases skyrocket in the Radnor community, many students at Radnor High School have decided to eat outside in the below freezing temperatures to reduce their risk of exposure as much as possible. "It's about time we take up the 'survival of the fittest' mentality," states a motivated senior. Unfortunately, due to this trend, the rise in COVID cases is competing with a dramatic increase in students ill with hypothermia. 
One student, who prefers to remain anonymous while they deal with the legal repercussions of their actions, brought a 5-by-5-foot-large industrial fire pit to school. "After eating outside on Monday, my friend's fingers turned white and stayed that way until eighth period. When school ended, I headed straight to Home Depot and bought the cheapest fire pit they had." Tuesday was the coldest day out of the week, with temperatures during B lunch hitting -2० C, so the warmth from the fire pit was greatly appreciated by surrounding students. However, this enjoyment was short-lived when the walls of the pit collapsed and the closest tree caught on fire. Mr. Neary's fifth period class was quickly distracted by the blaze out their window, and the student was immediately apprehended by security. When asked if they felt remorse regarding the fire in the courtyard, the student commented, "The only thing I regret is not buying a nicer fire pit."
At Bryn Mawr Hospital, The Radish spoke with a sophomore who became hypothermic during C lunch and had to be taken away by an ambulance. The student, whose blood was being rewarmed while we talked, stood by her decision to eat outside: "I would do it again. When I sat in the gym for lunch last week, I was sprayed with the excess spittle from two seniors making out. I am not catching COVID." Other students cited experiences they had eating in the other locations that made them choose to eat outside in the -2 degree weather, like accidentally sitting in snot or being crushed by the maskless mob dashing to secure prime real estate in the cafeteria's limited seating.
While many students suffer eating lunch outside, the recent weather conditions have provided one junior with an optimal business opportunity. Joe Smith explained his mother buys HotHandsⓒ in bulk for the family's ski trips: "We have about 25 cases stacked up in the basement, and I figured she wouldn't notice if 15 were missing." Smith has been selling hand-warming packets for $20 for 1, $15 for 2 at lunches A and B because he has fifth free, and explained that he shares a percent of the profit with a friend he has in C lunch so that he can reach as many customers as possible. "So far, I've made $763. People are really, really cold."