Portraits of a Home Fundraiser
On December 1, members of Radnor High School's Art Club were assigned homes to create portraits for the club's annual Portraits of a Home fundraiser for the Bethesda Project. 
These homes were submitted by members of the Radnor community, who donated thirty dollars to the cause. In return, they sent the Art Club a photograph of a home they wanted a portrait of. During this fundraiser, students created either a clay relief sculpture of a home, or a more traditional multi-media portrait.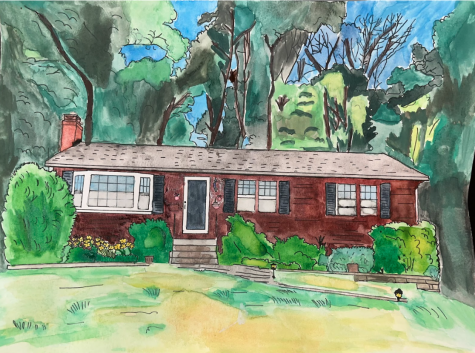 The donations went directly to the Bethesda Project, an organization that works to provide "emergency shelter, housing and supportive services" for people without a home in Philadelphia, according to their website.
As an Equal Housing provider, the Bethesda Project provides housing to anyone experiencing homelessness, regardless of one's race, religion, sex, or disability. 
Moreover, their services include personal case management for their residents, to help them get back on their feet and allow them to become increasingly more independent. 
To continue serving individuals at its fifteen locations, the Bethesda Project requests support through donations from the community. The Portraits of a Home fundraiser will help provide move-in kits to residents and support residents in housing. 
Home portraits were completed and delivered prior to winter break, so that they could be given as gifts this holiday season.