William and Sofie's Album Review: SOS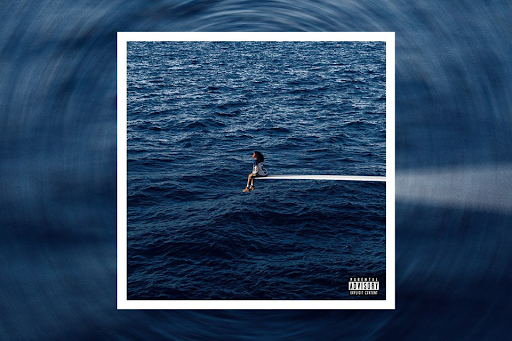 SZA. You may know her from her famous songs like I Hate U, Good Days, and Kiss Me More, but she is far more than that. On December 9, 2022, the R&B star released her second studio album, SOS. For seven consecutive weeks, SOS held the number one spot on the Billboard 200. Even though two months have passed since its debut, SZA's album holds a large focus in the media due to her upcoming tour which will start in late February. For this review, we focused on two categories: singability (a word we invented) and catchability. For singability, we judged on aspects like note range and acoustics when singing these songs in different areas. For catchability, we focused on how likely this song would be to get stuck in your head during a test, class, or another significant event where you should be focused. 
SOS: 5.8/10
Singability: 4.8 
Catchability: 6.9
SZA starts the album off with her song "SOS"—a classic way to go when it has the same name as the album. We can hear the pain in her voice when she sings the high notes, which is a perfect way to describe the premise of the album: pain and heartbreak. The morse code is so ingenious and sets a complex tone for the rest of the album. We also really love the confidence she exerts in the song, giving it an "I'm back and better than ever" tone. In the song, the lyrics relate to returning from a rough breakup, but it is also like her announcing her comeback after not releasing an album in five years. As the cherry on top, SZA also seamlessly transitions into the next song on the album, "Kill Bill," as she mentions not giving "a warning shot" and loads a gun in the background. 
Kill Bill: 9.8/10
Singability: 9.7
Catchability: 9.8
If you haven't heard this song by now, you either don't have a phone or really do live under a rock.  It has been topping the charts for weeks, and it totally deserves this position. The song is named after the movie, Kill Bill, and not named after an ex named Bill (even though that's what a lot of people thought). The music video came out a few weeks ago and used similar ninja moves to the movie along with animated features. The rhythm is absolute perfection, and SZA's voice sounds flawless in this song.  When we first heard the lyrics, we were really concerned for SZA's mental health, but we have now become desensitized to any reference to jail, drugs, and especially killing your ex. We would not be surprised if crime rates increase because of this song. 
Seek & Destroy: 7.7/10
Singability: 6.8
Catchability: 8.7
"Seek and Destroy" is a hidden gem on this album. This song is quite violent too, but not as much as "Kill Bill," as it sheds a light on a unique side of love that is not generally portrayed in music. She describes how her pain compels her to "ruin everything," which is kind of a girl boss move, but still concerns us for her well-being.  Once we get past the borderline psychopathic lyrics, it is so hard not to bop our heads to the beat. The catchiness of this song is very high because of its repeating chorus. What really makes this song pop is its instrumentals. The background music often goes unnoticed, but this one really stuck out to me. Like some other songs in this album, this makes a fantastic study song. It is like a more intense lo-fi song with lyrics. 
Low: 5.5/10
Singability: 5.2 
Catchability: 5.7
When we first heard "Low," we immediately felt like absolute athletic and academic weapons. We love this song for bopping your head in order to hype yourself up to go to school. There is a mysterious element to it with all the low notes, which we like. This feeling is intensified even more by the base and the trap beat, which sounds like a clock ticking down. However, it truly just does not match the kind of music we listen to, which is why we ranked it lower. 
Love Language: 8.6/10
Singability: 8.9 
Catchability: 8.4
If you love SZA's silky smooth voice, then this song is the perfect fit. In "Love Language," her sense of regret for leaving her ex kicks in, contrasting a lot of the past songs which focus on revenge. We are OBSESSED with the violins and other strings on this song, which add to the silkiness of the song. The little sound effects of the morse code and ocean sounds make the song even better. 
Blind: 8.5/10
Singability: 8
Catchability: 9
After lots of promo through sneak peeks on SNL and in the "Shirt" music video, fans were instantly hooked on "Blind."  If you haven't heard this one, we would describe it as angelic and soft. Pairing with the relaxing mood in "Love Language," the pizzicato on the violin in this song is astoundingly relaxing. The acoustic guitar is also one of our favorite features since we love SZA's soul music. Surprisingly, because of TikTok, the post-chorus is the most well-known part of the song. We can't hear this part of the song without thinking of TikTok, which gets really annoying, but that's TikTok's fault, not SZA's. 
Used (feat. Don Toliver): 8.2/10
Singability: 7.9
Catchability: 8.5
SOS features four collabs that range from alternative and indie to hip hop and rap. 
"Used" holds one of William's top spots in this album. We truly think that (almost) every collab that SZA has participated in has turned out well. There is a tiny voice memo at the start, but it is so short that it does not really sway our opinion of the song. What makes this song so special to us, apart from Don Toliver's feature, is the swinging between notes thirty seconds in and the second verse when she sings "you loved me better when you tried less" around a minute and thirty seconds in. Something unique about this song is that SZA does not actually sing the chorus, Don Toliver does. His part meshes very well with the rest of the song and his slightly lower voice blends well with SZA's. 
Snooze: 6.9/10
Singability: 6.7
Catchability: 7.1
After "Used" the album shifts into a more mellow period for the next few songs. While "Snooze" gets lost in the middle, it should certainly not be overlooked. The title perfectly captures the mood of the song, slow and relaxing.  The song utilizes a lighter tone and reflects on the memories of a special someone. Flawless changes from high to low notes add to the flow of the song. It does make us yawn a little, but it is a perfect fit to listen to when reading, doing homework, or laying around. 
Notice Me: 6.9/10
Singability: 6.6
Catchability: 7.2
Like, "Snooze," this song can get lost in the middle of the album, but it is by all means a great song. Originally, Sofie got this song confused with "Nobody Gets Me," but "Notice Me" has a much different vibe. We can see where SZA comes from when she describes "just trying to be your person" and getting that person to notice her, but the lyrics come off as angry rather than sad. However, the song continually makes your head bop with the interspersed repetitive and sporadic parts that create an elevated R&B beat. Like "Snooze," this song features flawless transitions from low to high notes, which sound effortless. We are such suckers for small details, so when we heard the morse code at the end, we geeked out. While we don't listen to this one often, the song grows on us more each time we do listen. 
Gone Girl: 8.7/10
Singability: 8.5
Catchability: 8.9
If you want to feel like you're transcending into heaven for three seconds, just listen to the intro to "Gone Girl". Each time we play the song, we can't help but feel as if we're floating under the chaos of the ocean's tides. The repetition of the title makes it ten times more likely to get stuck in your head. SZA talks about "needing more space and security," and this song provides precisely that. SZA sings about her loss of one version of herself to the next, and we can't help but feel like we are becoming a better version of ourselves just by listening to this song. The cherry on top is the jaw-dropping bridge. She takes on a faster pace while talking about how we should not ignore the damage in our past. This song is so motivational to us, especially compared to a lot of the other intense songs in the album. 
Smoking on my Ex Pack: 6.3/10
Singability: 5.9
Catchability: 6.6
Out of the entire album, "Smoking on my Ex Pack" is by far the shortest song, only lasting a minute and twenty-three seconds. Instead of feeling like a song, "Smoking on My Ex Pack" feels more like a transition into the next song. Despite this feature, SZA packs a lot into a short amount of time. She leans heavily on lyrics and over the beat, which is really beautiful because you can really hear the power of her voice through the instrumental. However, if the song were extended to a longer length, then maybe its rating would increase. 
Ghost in the Machine (feat. Phoebe Bridgers): 9.9/10
Singability: 9.7
Catchability: 10
Goosebumps are all we felt the first time we heard this song. When we saw Phoebe Bridger's name next to SZA's in "Ghost in the Machine," we did not expect their styles to blend as smoothly as they did. The beginning verse of this song might be even catchier than "Kill Bill" itself, which says a lot. We absolutely love the whooshing sound effect during the chorus. The title did catch us off guard, but it suits the vibe of this song: fast-paced with hints of anger. The beat of the song continues to build as if it accelerates toward Phoebe Bridger's verse. Phoebe herself is another musical genius who we admire, and she did not disappoint in this song. Her part fits so well into the song and the album as a whole. Not to mention, the harmonies at the end of her section are exquisite.
F2F: 7.7/10
Singability: 7.4
Catchability: 8
"F2F" is a shocker for many people who have primarily heard SZA's R&B and soul songs. Nonetheless, SZA's inner rock star shined in this electric song. If you've heard "Brutal" by Olivia Rodrigo or "Complicated" by Avril Lavigne, this song fits perfectly into that genre. Not only can you hear SZA's rage through the lyrics, but also through the aggressive electric guitar, which we personally adore. We originally were not fans of this song, but it has slightly grown on us (for William not really). At this point in the album, she now has the upper hand in the relationship because she doesn't feel the pain that she once had, but there is still a part of SZA that misses her ex, which is explored in the following song. 
Nobody Gets Me: 9.3/10
Singability: 9 
Catchability: 9.5
On a range of we want to crawl into a hole and cry for hours to today is the best day of our lives, this falls on the more depressing end of the spectrum. The momentum and power of F2F rapidly die down, and SZA finally takes the time to reflect on her emotions rather than uncontrollably lash out because of them. This touching reflection makes such a powerful chorus as she raises the note whenever she sings "me" and "you," emphasizing the close bond between her and her ex. Any time SZA hits high notes in this song, tears instantly well up in our eyes. The acoustic guitar brings out the raw emotion in her voice instead of the techy instruments in most of the other songs. "Nobody Gets Me" is truly breathtaking.
Conceited: 7/10
Singability: 6.3
Catchability: 7.7
This song, like "Low," is very short but has a catchy beat to make your head bop. We often forget about "Conceited" because it is not the typical type of music we listen to. Although this song is catchy, we prefer SZA's slower songs on this album. However, the bass is inescapable, and we can't help but get pumped up listening to it. SZA bestows a boost of confidence and independence in the lyrics as she talks about how she's "feeling like a billion" and how she has "no reason to depend on [her ex]." If you are feeling unmotivated or a bit down, this song would surely put a pep in your step. 
Special: 9/10
Singability: 9
Catchability: 9
One word: heartbroken. Every time this song comes on, tears well up in our eyes. From the beginning, you can hear a shift in SZA's tone from "Conceited" to "Special," as it slows us down to a somber and relaxed pace. Her high notes feature a certain amount of rawness to portray her pain, but they are still soft and delicate. For some reason, the guitar reminds William of the glimmering techno beat fifty seconds into "Bejeweled" by Taylor Swift, which is by all means a compliment. The lyrics focus on SZA's opinions of her self-image. After such a tough relationship, SZA is brave to openly express her feelings, which is hard for many to do.  
Too Late: 8.9/10
Singability: 8.5 
Catchability: 9.2
While on the shorter side, "Too Late" could easily be in the top ten songs in SOS. After meditating to "Special," she introduces a buoyant song; however, the guitar at the very beginning manages to tie them together. Also, the background voices pulsate, transitioning from the left ear to the right when listening with headphones. This creates a sense of discombobulation and confusion, which reflects the uncertain tone of the lyrics. SZA is so confused about her feelings about her past relationship that the entire chorus is a series of questions. She repeats these heavy questions, making the song very catchy. The lyrics combined with the flowy instrumental make us feel like we are cruising on a stream of never-ending thoughts. 
Far: 8.6/10
Singability: 8.6
Catchability: 8.5
Out of all the artists we listen to, SZA is the queen of utilizing voice memos. The beginning of "Far" includes a voice memo of her asking about how to deal with rejection, and it gives us a peek into her true feelings and honest experiences. People tend to view celebrities' lives as effortlessly simple, but she reveals her true struggles. Any voice memo in this album immediately shoots our rating up. We enjoy how she talks about moving on from this rejection and how she is "done being used, [and] done playing stupid." Like "Too Late," "Far" uses a lot of repetition, which helps get this song stuck in your head. The different voices in this song are a nice change because we love hearing harmonies. While the song has a slower tempo, SZA finds the perfect balance between a repetitive and catchy chorus and a sporadic R&B rhythm. 
Shirt: 8.7/10
Singability: 8.6
Catchability: 8.8
"Shirt" is the first of SZA's singles that makes an appearance in SOS. Its popularity before the album was largely due to its music video. In a similar fashion to "Kill Bill," the video features a lot of violence to display her pent-up anger. The placement of the song makes sense, as "Shirt" matches the vibes of "Far" and "Too Late," which we love. The beat of the drums in the background keeps the song flowing, making you want to get up and dance. On top of that, the randomness of the beat does a great job of reflecting her anxiety and how lost she feels in her complicated relationship. All in all, it fits right in with the rest of the album and adds a nice kick in between "Far" and "Open Arms." 
Open Arms (feat. Travis Scott): 10/10
Singability: 10 
Catchability: 10 
We don't even know what to say about this song because it left us SPEECHLESS. If we would want to see any song performed live, it would be this one. "Open Arms" is our number one song on the album because of its catchiness, dreamy singing, and amazing collaboration. The song opens with a sweet voice memo of an older woman talking about how "when you do your best, that's all you can do." This saying is one of our life mottos, and it personally hits hard because we can both imagine our moms telling us this (in fact, they probably have). Any time there is an acoustic guitar featured in a song, it automatically becomes better. What makes this song so special is the rawness in SZA's voice to express her feelings, but also her delicate notes in the bridge. From SZA's perspective, she discusses how she was found and welcomed "with open arms" after being so lost in life. After the tumultuous rollercoaster of emotions, this album starts with the reassurance and security that this song provides are comforting. "Open Arms" practically encapsulates a hug. Before this song, we didn't really like Travis Scott's music. However, we were pleasantly surprised when we heard his voice because it blended beautifully with SZA's singing. Concluding the song, there is another voice memo, which creates such a lovely full-circle moment. 
I Hate U: 8.8/10
Singability: 8.5
Catchability: 9 
If you thought "Kill Bill" was harsh, this may be your new number one rage song. 
"I Hate You" is the second of SZA's older songs that she includes in the new album. While the song is easy to memorize, we do not recommend singing this one with your parents nearby. Her lovely voice starkly contrasts with the lyrics, though. She sings "I Hate You" in such a beautiful way that it makes you forget that she is dissing someone. The chorus is so catchy, and the pace is slow enough to easily pick up the lyrics to sing.  SZA's rage can take a toll on us since it brings the mood down, but this song is still a bop. 
Good Days: 9.7/10
Singability: 9.6
Catchability: 9.8 
This song, needless to say, is an all-time classic. "Good Days" originally came out in 2020 as a single, but we are glad it was featured in the album too so that we could review it. This song has OUTSTANDING sound effects, which include birds chirping, whistles, and water sounds. Before the song came out on this album, we originally mistook it for being on SZA's other album, Ctrl. Its mellow vibe makes the song sound dreamy, especially with the addition of instruments like the flute and strings at the end.  SZA sings about finding hope in darkness as she tries to move away from the past, looking forward to the future ahead."Good Days" lifts our mood whenever we need it with both the lyrics and the beat.
Forgiveless: 3.3/10
Singability: 3.4
Catchability: 3.2
Last and certainly least is "Forgiveless" with Ol' Dirty Bas**rd. There's quite a bit to unpack here. SZA's part of the song is decent, but the other collaborator is a "no" for us. He took a shot, but it swerved to the left and missed the target completely. Unfortunately, his rancid rapping part opens the entire song, leaving a sour taste in our mouths that lasts for much of the rest of the song. On the contrary, SZA manages to pull this song from out of the grave with her section. We thoroughly enjoy her singing, which makes it hard for us to rate "Forgiveless." It is unfortunate to end such a great album on such a poor note, but these are our honest opinions.
All in all, SZA really concocted a masterpiece with SOS. She took us on a rollercoaster ride of emotions — from crying our hearts out to "Nobody Gets Me," grooving to "Low," and threatening our non-existent exes in "Kill Bill." If there are any songs that you should listen to, we highly recommend "Open Arms" and "Ghost in the Machine." While this album rocked in every way, if there is a song that you should avoid, it is easily "Forgiveless." Coming this February and March, SZA is going on tour across the U.S. and Canada, and we both have tickets to see her show on March 2nd! At this point, there is no way SZA won't be on our Spotify Wrapped. Stay tuned for a review of the concert!