The Importance of Preserving Music Education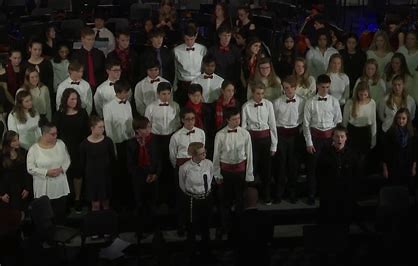 Earlier in the year, I was in a meeting between the band student leadership team and the adult band leaders. Among the many topics discussed were the lack of new people participating in band and ways to gain new members. Unfortunately, lack of participation in music education is not unique to Radnor High School. Ever since the COVID-19 pandemic, nationwide participation in music education has fallen and is expected to continue on this trajectory.
Currently, the Radnor High School Band has 124 members, which is down from the roughly 150 members we had last year, a near 20% decrease. Furthermore, our numbers are expected to drop again next year, as roughly 36% of the current band members are seniors, in comparison to freshman, who make up just 17% of it. The unbalanced grade level representation across the band, as well as other music ensembles, is a consequence of the COVID-19 pandemic.
"It's had a huge impact", said Dr. Glenny, Radnor High School's choir director and AP Music Theory teacher. "It's extremely difficult for students to learn their instruments through zoom, and the normal incoming of students from elementary school froze."
As a result of COVID, the number of students choosing to learn an instrument and pursue music has dropped, and if current trends continue, nationwide participation in music education will sink to unprecedentedly low levels. 
Music education provides many valuable services to both Radnor and school districts across the country. According to the National Association for Music Education, music participation improves self confidence, creative thinking, team work, discipline, and emotional development. If participation in music education continues to drop at the projected rate, so will the overall academic performance of students nationwide.
In addition to academic benefits, being a part of music education provides students with numerous opportunities to travel and perform outside of school. Every year, the band embarks on a trip to places such as Orlando or Disney world, while the Meistersingers, Radnor's version of an honors choir, often travels to Broadway. This year, they not only saw Beetlejuice, but also participated in a master class taught by the show's actors. With student involvement in music education continuing to plummet, these experiences could be in jeopardy. 
Music education has had an enormous impact on my life, giving me experiences and opportunities and helping me develop important skills such as staying calm during performances and teaching other people. Eliminating music education would not only deprive students of invaluable experience, but would also reduce the overall academic and career performance of our student body.