The Enduring War: RHS Ukraine Relief Club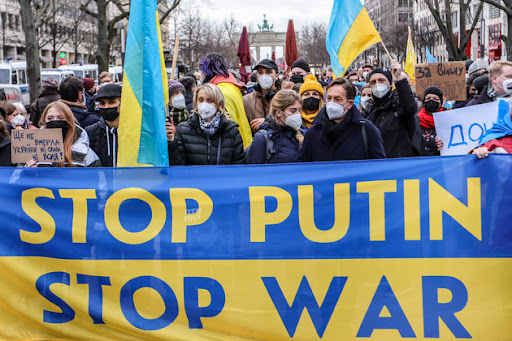 The Russo-Ukrainian War began in February 2014, soon after the start of the Ukrainian Revolution, when the president, Viktor Yanukovych, was removed from office.  The disputes in Ukraine at the time were over the deaths of protesters in the capital city of Kyiv. Yanukovych was pro-Russia, and his removal resulted in Russia annexing Crimea, a Ukrainian territory, and pro-Russian separatists in the east of Ukraine declaring their independence from the state. Russia supported these separatists with military and financial support, while Ukraine began responding with military action resulting in a quick escalation of the war. Since 2014, the war has been classified as an ever-developing conflict, which includes shelling, airstrikes, and ground battles, resulting in the deaths of thousands and the displacement of around 8.1 million civilians. With efforts from many ally nations of Ukraine, diplomatic attempts to reduce hostilities and reach a peaceful resolution have been somewhat successful. The war has in no way been resolved, and tensions between the two countries remain extremely high; however, air defense systems have intercepted many Russian strikes against Ukraine's critical infrastructure. As of April 12, 2023, the two nations are in a de facto state of war, meaning that they are actively engaged in belligerent military actions, without a formal declaration. Those fleeing from Ukraine have been displaced globally, leaving behind all that they know and love, and some have even joined our very own Radnor community.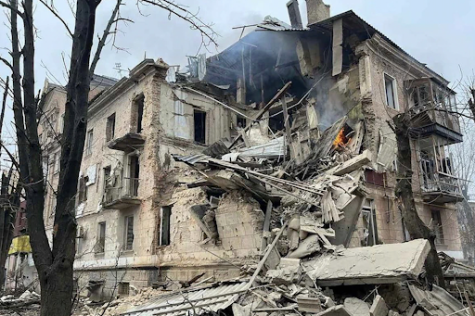 In February 2022, the Ukrainian town of Kryvyi Rih (Кривой Рог) was fired upon. Located within the city is a military base susceptible to bombings by the Russians. On February 24, 2022, military warehouses of the 17th tank brigade in Kryvyi Rih were attacked, and residents were encouraged to evacuate. One Radnor family decided to leave behind their entire livelihoods to avoid the horrific conflict. Their very own neighborhood was at risk of rocket bombings, and before their evacuation, their city became the  front-line of the war, with battles occurring around 40-50 km from them. One evacuee said "We were very reluctant to leave our country and never thought about emigrating". The economy of Ukraine at the time could not sustain all the military necessities, resulting in many Ukrainians losing their jobs and becoming unemployed.In addition, schools shut down, leaving students without access to an education. At this point, in an unsafe city, with no job and no education, the Radnor family decided to leave their home. In March of 2022, they safely evacuated to Germany and were fortunate enough to be able to stay together as a family. According to the laws of Ukraine, men who have 3 or more children can legally cross the border. It was for this reason that the father of this family could join them in Germany. In August of 2022, this family moved to Bryn Mawr PA, and their children now attend Radnor elementary school. 
Everyone, not only those in Ukraine, has been affected and without help from every individual in our community the world is not truly secure. If you are interested in helping out during the ongoing Ukraine crisis, donate cash to reliable charities and aid organizations such as Rentals 4 Refugees, Uniting for Ukraine, IRC, and World Vision rather than donating goods. Cash can be quickly sent to areas in need, and aid groups can use it to acquire the most essential items. Additionally, encouraging awareness and advocating for solutions to the war can help push international pressure on the parties involved to find peaceful solutions. Moreover, supporting local civil society groups and initiatives that help to advocate for peace and forgiveness ultimately will help those still trapped in unsafe conditions. The most effective way for change to happen, however, is through the sustained efforts of governments, international organizations, and civil society working together to promote dialogue and find a peaceful resolution to the conflict.
If you are currently a student at Radnor High School who is interested in creating a better future for the citizens of Ukraine but are still unsure of how to help, join the Ukraine Relief Club. This club aims to raise funds for those displaced due to the Ukrainian conflict. Join by texting Mia Lavine, at (610)-888-7159, for more information on how to get involved.
Interested in sponsoring a Ukrainian Family? Reach out to Mia Lavine for details.
Rentals 4 Refugees: https://www.rentals4refugees.org/
Uniting for Ukraine: https://www.uscis.gov/ukraine\