The 2024 Election, Who's Running?
The 2024 presidential election is less than two years away, and there's been a lot of speculation recently about who will run. While Joe Biden, who recently announced his intention to run for re-election, is the clear favorite to win the Democratic nomination, there are many Republican candidates that could pose a threat to his bid for re-election.
Joe Biden
After much speculation, Joe Biden officially announced his intention to run for re-election in a Youtube video. In this campaign video, Biden said, "the question we're facing is whether in the years ahead, we have more freedom or less freedom." While it is a near certainty that Biden will win the democratic nomination, concerns about rising inflation, as well as whether he will be able to effectively perform his duties as president for the next four years, will complicate his bid for re-election.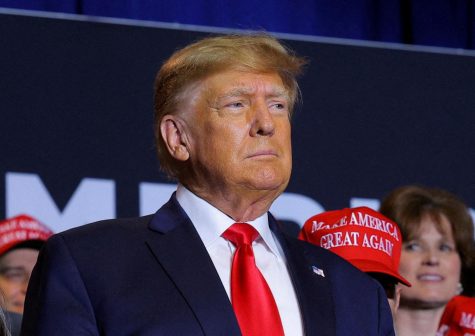 Donald Trump
Former President Donald Trump, despite being surrounded by controversy and legal trouble, is one of the favorites to win the Republican nomination. He officially declared his candidacy on February 15, 2022 and has a large base that makes him a prominent candidate. However, his polarizing nature, along with his current 34 felony counts of falsifying business records may dissuade more moderate Republican voters.
Ron DeSantis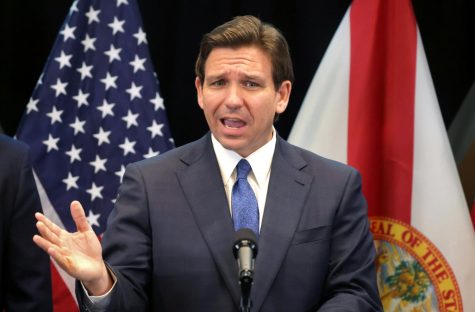 Although he hasn't officially announced his candidacy, it is widely expected that Florida Governor Ron DeSantis will run for office in 2024. DeSantis is a role model amongst many far-right conservatives for his so-called "War on Wokeness." In July of 2022, he passed the Parental Rights in Education Act, which featured the highly controversial Don't Say Gay bill, banning discussion about gender and sexuality from grades K-3. He recently made headlines for attacking the proposed AP African American Studies course addition, tweeting "Education is about the pursuit of truth, not the imposition of ideology or the advancement of a political agenda."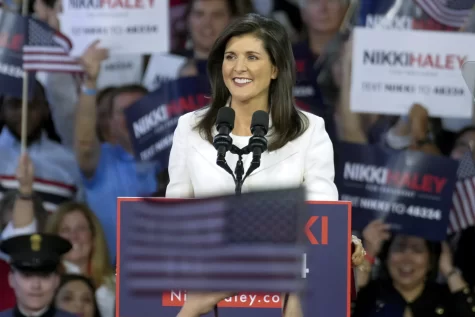 Nikki Haley
Nikki Haley, another prominent Republican, announced her intention to run for office at a rally in Charleston on February 15. Haley served as the governor of South Carolina from 2011 until 2017 when she resigned to become the US ambassador to the United Nations under the Trump administration. In her announcement speech, Haley expressed her vision for America's future, saying, "I see a strong America full of opportunity that lifts up everyone, not just a select few, I see a proud America, confident in who we are and what we stand for, and I see America leading the world in freedom and in peace." Additionally, she claimed that the current administration has been "spiraling towards socialism with a new trillion dollar spending bill every few months."
Mike Pence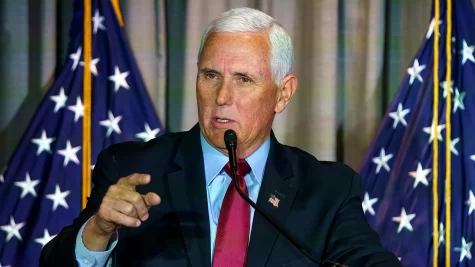 While he has not declared his intention to run for office, it is assumed that former Vice President Mike Pence will run for the Republican nomination in the 2024 election. Pence, however, is widely unpopular with Trump's strongest supporters, who feel he betrayed the former president by refusing to stop the ceremonial vote that officially declared Joe Biden president. This situation may complicate his presidential bid.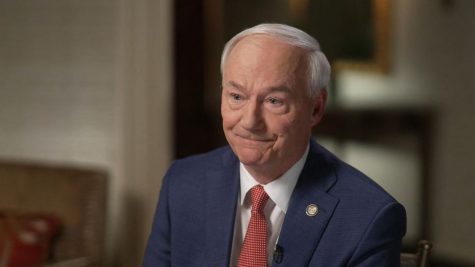 Asa Hutchinson
Asa Hutchinson announced his candidacy on April 2 in an interview with Jon Karl. Hutchinson served as the Under-Secretary of Homeland Security for the George W. Bush administration from 2003 to 2005 and was the governor of Arkansas from 2015 to 2023. In his interview, Hutchinson said the reason he was running was because "people want leaders that appeal to the best of America, not simply appeal to our worst instincts." However, despite his experience, he is currently polling at 0%; he will need to garner more name recognition to have a chance at the Republican nomination.
Larry Elder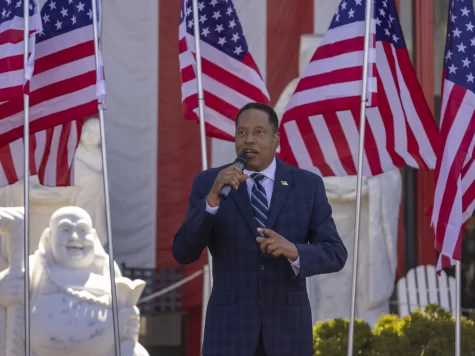 Larry Elder, a conservative radio talk show host and the main candidate to replace Democratic Governor Gavin Newsom in the failed 2021 recall vote, announced his intention to run for president on April 20th. Elder has made headlines for numerous controversial comments, such as when he blamed Gov. Newsom for rising crime in California, claiming he promoted a "phony narrative that the police are engaging in systemic racism and cops are pulling back." Elder credits his family members who served in both World War II and Vietnam for inspiring him to run, saying, "I'm the only one who didn't serve, and I don't feel good about that, I feel I have a moral, religious, and patriotic duty to give back to a country that has been so good to me and my family.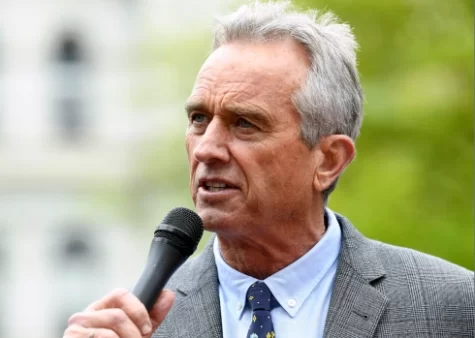 Robert F. Kennedy Jr.
Robert F. Kennedy Jr., an environmental lawyer and nephew of the late President John F. Kennedy, filed the paperwork to run for president in April, 2023. Kennedy, hoping to follow in the footsteps of his uncle, will be challenging Joe Biden for the Democratic nomination. However, Kennedy appears to have a major obstacle: his own family. When asked about his campaign, Kennedy's sister, Rory, said, "This is a difficult situation for me, I love my older brother Bobby, he has extraordinary charisma and is a very gifted speaker…but due to a wide range of Bobby's positions, I'm supporting President Biden."