Thank You Health Heroes!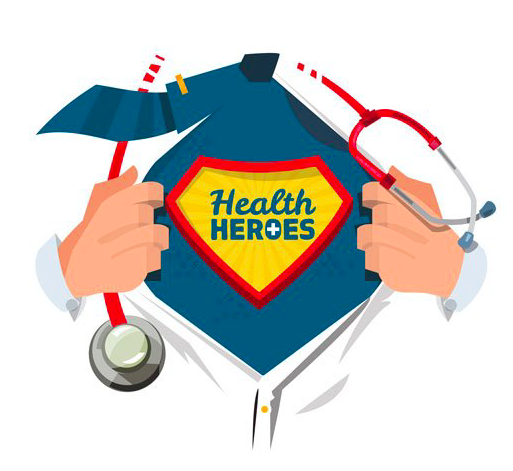 Ali Bauer, Currents Section Editor
April 21, 2020
The COVID-19 crisis is apparent across the country, as the majority of states are operating on lockdown; the severity of the situation is effectively captured in Radnor by noting that all Pennsylvania schools are closed for the rest of the year. People are urged to stay inside their homes as much as possible, to limit human interactions outside of immediate family, and to only go to stores when absolutely necessary. 
While the majority of Americans are abiding by the self-quarantine orders as instructed, nurses, doctors, delivery personnel, and grocery store workers are out trying to improve our current situation while risking their own lives. Medical experts are directly helping those infected with the CoronaVirus, and grocery store workers and delivery employees make it possible for everyone else to access necessities like food while all other eating venues are closed.
Many Radnor parents, teachers, and students are actually health heroes themselves. Madelaine Saldivar MD, MPH, an employee of Main Line Health Care and mother with kids in Radnor schools explains, "Crises like these remind me of how grateful I am to be a part of the healthcare team. It is a privilege to be able to take care of people when they are scared and vulnerable. I hope that I bring them comfort as well as health." 
Another Radnor mother, Suneeta Satti, describes "I have never been so proud of my profession and appreciative of every healthcare worker ever before. However, I never imagined I would have to make such a sacrifice of quarantining myself from my family on account of my profession. I hope as this pandemic resolves, we learn new values and become stronger than ever."
Students, too, show their gratitude for parents on the front lines. A Radnor High School Junior whose mom is a doctor shares her outlook on the situation. She explains, "I'm scared. My mom has lots of protective clothing to ensure her safety but she has done tests on people that have tested positive for the virus. There are people who are dying from this, and it's quite frustrating to see how lightly some people are taking the quarantine while others are scared that their family members could get a potentially life-threatening virus."
A second Radnor High School Junior, Clarke Piatt, reflects on his father's work as a doctor. He states, "It's scary for me just knowing that my dad is around COVID-19 patients for almost all his day, so I can't even imagine what it must be like for him.  I have the utmost respect for all the time and effort he is putting in to save those in need at a time when that means even risking his own health to do so. It is truly heroic."
Tova Tachau, a Radnor student, works at Wegmans even through the current pandemic to make sure everyone has access to the supplies they need. Any of her customers could carry the CoronaVirus, but Tova takes the risk in knowing that she is helping thousands of people. Tova says, "I am lucky to have the opportunity to work during this economic crisis and I feel very appreciated by my employers and the community!" The positive outlook of many of these contributors is one of the countless qualities that make them so heroic.
Across the country, families have been creating posters, sending written messages, and sharing videos to express their appreciation for the frontline workers during quarantine. With more free time than normal, it is encouraged that everyone takes a few minutes to reach out to someone they know who is employed as a nurse, doctor, delivery person, or grocery worker to show these individuals how much we value their selflessness.
Above all, we are very grateful for everyone who risks their lives to help others through COVID-19 during this unprecedented time, especially here in Radnor. Thank you, health heroes.
About the Writer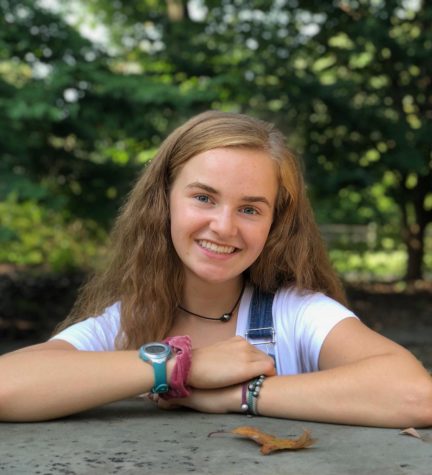 Ali Bauer, Currents Section Editor
Ali became involved in the Radnorite in 2018 and became an editor in 2019. In 2017, Ali founded an environmental organization called Action Earth. With...