Quick Bites: Top 10 Food TV Shows
Hey, all you cool cats and kittens, Caro- I mean Noah here. As you might know, due to Coronavirus, us Radnorians are left with quite an abundance of free time. Personally, my theory about the origin of the virus is that it was released by a corona that didn't get its lime. Ridiculous but plausible theories aside, I think it's safe for me to assume that all of you aren't really doing much besides throwing your surface go pens against a wall and walking your dog five times a day.  So, in order to stop you all from going insane, I have decided to create a new series called Quick Bites where I write a short article about things that are related even the slightest bit to food. So, to start, here are my ten favorite TV shows about food that you can watch… if you have access to them.
Honorable Mention: Cake Boss
Yes, I know, Cake Boss, call me a girl blah blah blah shut up. I'd like to see any of you readers make buildings, cars or really anything out of cake. Plus, you get to see a giant Italian family argue and joke around whilst doing so. It's like if a baking show and Goodfellas had a child.
Channels: TLC, Hulu, Food Network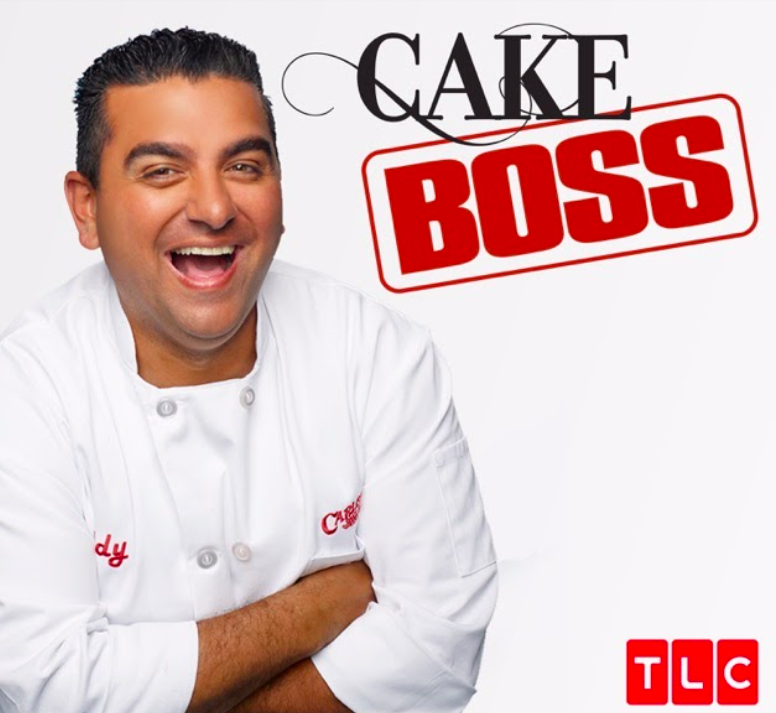 Honorable Mention: Insider Edition Food
Where else can you find so many videos with so much different foods that you're guaranteed to find one that will make you hungry? Most of the episodes showcase the latest food trends, so if you want to learn about the latest foodie fad, this is your show.
Channels: Instagram, YouTube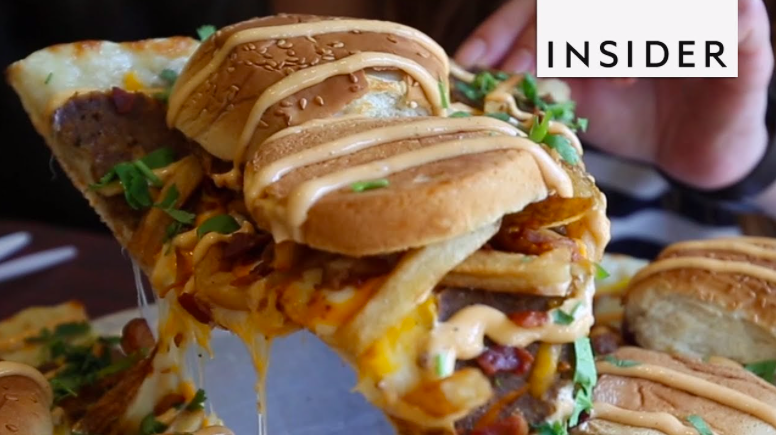 Honorable Mention: Best of the Best
This Insider sub-series is more of a food show than the previous entry, and is actually quite entertaining. The premise is that these people go around a city and try four types of a specific food (like pizza in New York City) from four different restaurants to see which is their favorite. It's cool, there are plenty of episodes, and the food looks amazing. Now that I think about it, there's a slight chance that I may have ripped off this concept for Grubbin with the Boys. Oh well.
Channels: Instagram, YouTube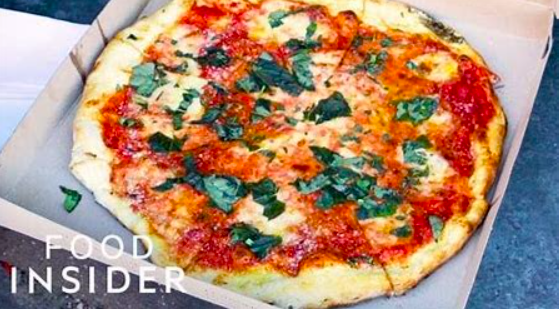 Honorable Mention: Great Big Story
This YouTube channel has a variety of topics, but I will argue that the food section is the coolest. It explores some really cool and unique food locations and icons (like an Indian Restaurant in the basement of a Hindu temple or a catering service provided by four former rival gang members in Compton), and you get to see some stuff that you've probably never heard of before.
Channels: Instagram, YouTube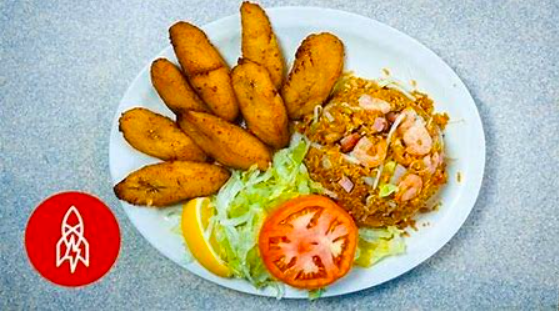 Breaking Bad
You may be confused about why a show detailing a highschool teacher turned murderous meth cook makes my list of the top ten food TV shows of all time. Don't worry, I'm just as confused as you are. But Breaking Bad finds it's spot because it does involve consuming … something. Plus, between Los Pollos Hermanos' Fried Chicken, Gale's coffee, Franch, Cheetos not Fritos, Walt Jr. and his breakfast, and Birthdays written in Bacon; food plays a huge role in this show. 
Channels: Netflix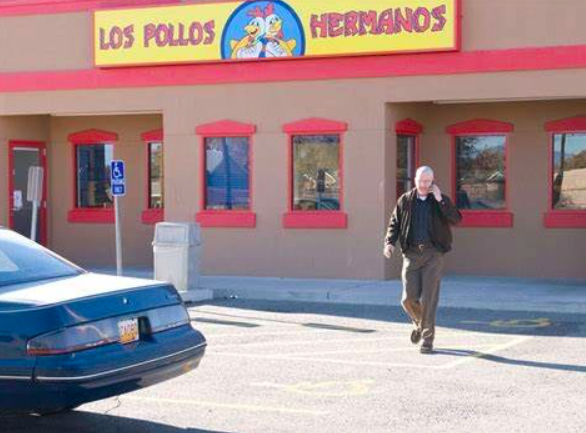 Pizza Reviews with Davey Pageviews
Ever since Dave Portnoy, the crazy foul-mouthed Bostonian CEO of Barstool Sports took a bite of pizza and posted it to his already perfect site, he has almost become synonymous with pizza reviews, and I love every ounce of it. Plus, he has his own app called OneBite and all of his personal reviews and community reviews are on the app. If you want a pizza fix, watch this show and download the app.
Channels: OneBite app, Instagram, Youtube
Bar Rescue
Bar Rescue is basically Kitchen Nightmares if you had a less Michelin-starred host and it took place in struggling bars instead of decrepit restaurants. Jon Tafer is still a good host, although he just doesn't have the entertainment value of Gordon Ramsay. Don't let that deter you from watching this show though, as it still has its memorable moments.
Channels: Paramount App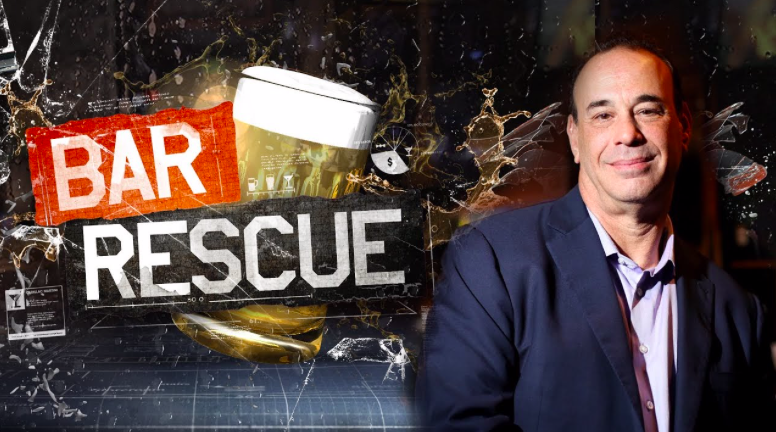 Hell's Kitchen
Speaking of Gordon Ramsay, this is my least favorite of his two shows on the list. The reason for this is that I really don't care too much for competition-based reality TV shows. However, Gordon Ramsay's so good at comebacks, he'd still beat you in a roast battle even if you had time to reflect on it in the shower. Where is the Lamb Sauce? The world may never know.
Channels: Fox Now, Hulu, Pluto TV, Prime Video, Tubi TV, Filmrise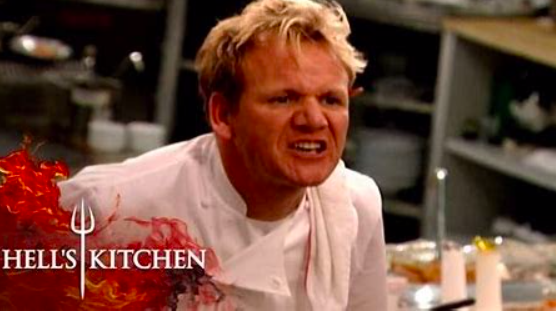 Food Paradise
This show is basically the same as Best of the Best minus the ranking aspect. It has a theme such as BBQ or Pizza and travels across the USA to find some of the best places putting their own spin on that dish. It is a ton of fun to watch, and you won't leave the couch unsatisfied either.
Channels: Hulu, Travel Channel, Cooking Channel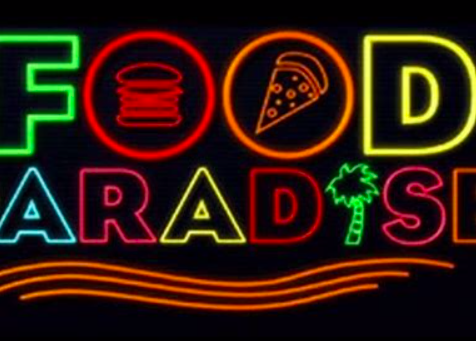 Bizarre Food Delicious Destinations
This show is similar to Best of the Best as well, but in a way other than Food Paradise. Host Andrew Zimmern travels the globe, delving into the culinary icons of distinctive locations, the people behind the food, the process of making it, and also the history of the location as well. Just to show you how much you can actually learn from this show, I asked to play it on one of the last days of school in my German class, and my teacher absolutely loved it. Do not think that means it's boring though, because it is anything but.
Channel: Travel Channel, Hulu, Cooking Channel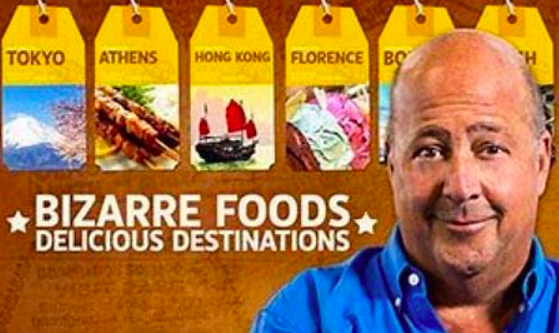 Kitchen Nightmares/ 24 Hours to Hell and Back
These two shows are virtually the same, although 24 Hours to Hell and Back takes place in, well, only 24 hours. In both of these shows, Gordon Ramsay travels to the worst restaurants across the world and sees if he can save them from closure. There is horrible food, disgusting kitchens, unbelievable family beef, insults, burns, ignorance, arrogance, stubbornness, and emotional endings that will inspire you. Listen, if Gordon can save a restaurant one million dollars in debt, then you can do anything you set your mind to.
Channels: Hulu, Pluto TV, Prime Video, Tubi TV, Filmrise, Fox Now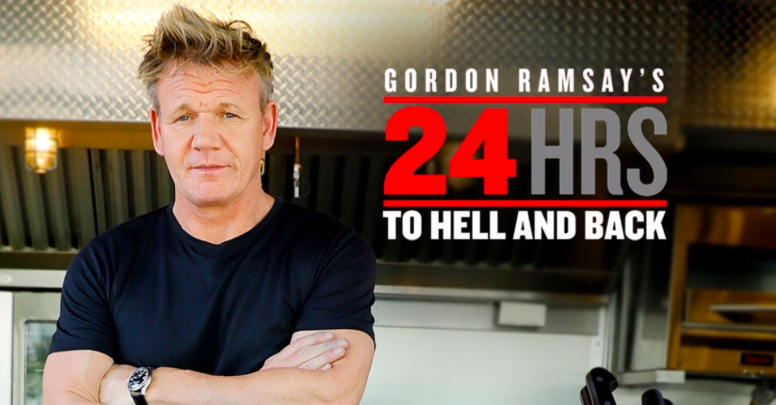 Diners, Drive-ins and Dives
Guy Fieri's hair alone would have put this show at three on the list, but the rest ain't too shabby either. In this long-running show, Guy and his bleached spikes travel in his red Camaro across the country to big cities and small towns, deserts and dense woods, concrete jungles and humble shacks, all to try the best family-owned diners, drive-ins and dives. He's been doing it for so long that you've probably unwittingly eaten at one of the restaurants he's visited before. 
Channels: Hulu, Food Network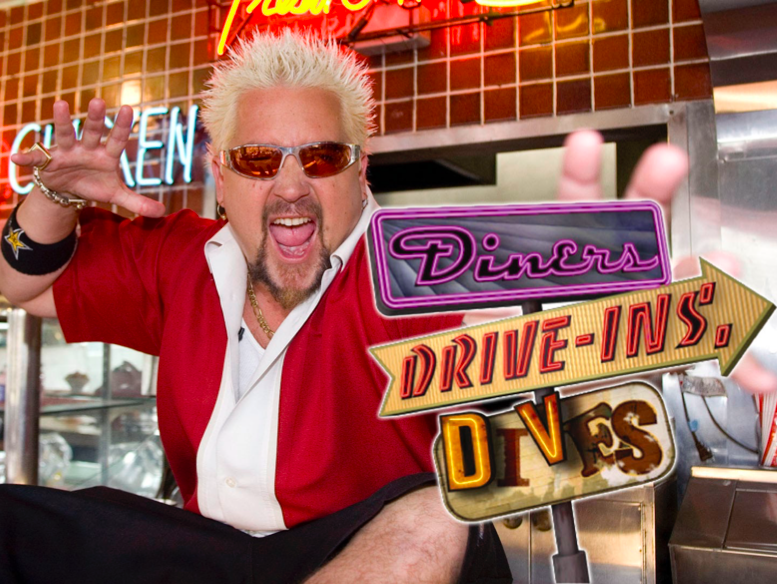 Worth It
Worth It is hands down my favorite series on youtube. It follows three men—Steven Lim, Andrew Ilynyckj and Adam Bianchi—as they sample a food at three drastically different price points, (cheap, medium, expensive) to find out which is the most worth it at its price. I don't know what it is, but this show is absolutely addicting. Worth It is like the Grey's Anatomy of food shows, it's that addicting. Seriously, check out this show. It's awesome.
Channels: YouTube, Prime Video, Hulu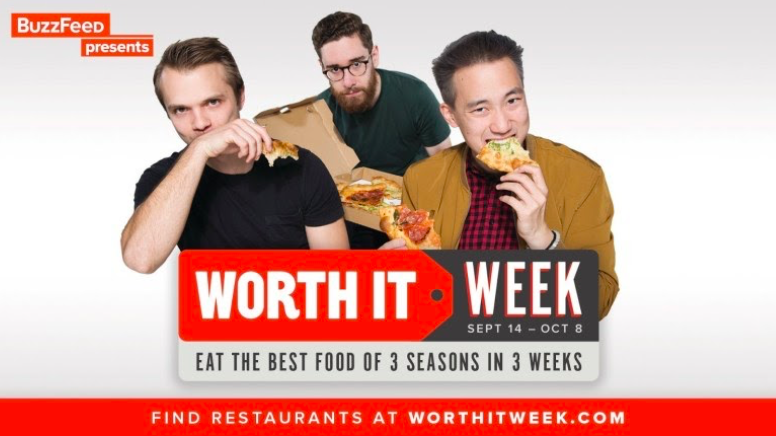 Man v. Food
I'll admit, as a joke, I was going to put Tiger King first because of the whole and Carol feeding her husband to the tigers storyline, but my actual number one is Man v. Food. While you should DEFINITELY check out Tiger King, Man v. Food is without a doubt my favorite food TV show of all time. It follows Adam Richman and Casey Webb as they journey across the USA, sampling the iconic grub spots of America, searching for the country's most infamously amazing, ungodly, and downright disgusting food challenges. Whether he's eating wings 400 times hotter than a Jalapeño, or a seven pound Godzilla burger, if you have the stomach to watch this show, I highly recommend it. You won't be able to turn your eyes away from the screen. To give you an idea of how insane it is, Anthony Bourdain criticized the show as "a recruitment tool for ISIS," because it portrays Americans as fat, gluttonous pigs. How cool is that!
Channels: Hulu, Travel Channel, Food Network, Cooking Channel, Pluto TV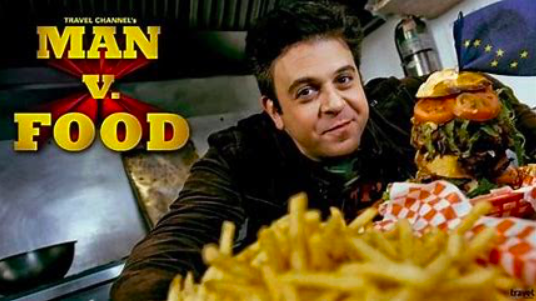 Thanks for reading and happy quarantine!