Everything You Need to Know About Voting This November
You can find all the information in this article and register to vote at VOTESPA.COM.
Seniors! If you will be 18 by November 3rd, it's your responsibility to vote, regardless of your party affiliation.
Here is everything you need to know about voting this November:
To be eligible to vote you must be: 

A US Citizen one month prior to the election

18 years of age by Election Day

A Pennsylvania resident for thirty days before the election

The deadline for registering to vote is October 19th

Register online at

www.votespa.com

You can also check your registration status and update any information here, too

When filling out the form, fill in the Municipality as Radnor and our county as Delaware

Make sure your signature and name match your ID or driver's license

It is easiest to register if you have your PA driver's license or PennDOT ID with you

If you don't have either of these forms of identification, you can upload a signature or print and complete the form

Any printed form can be mailed or brought to the Delaware County Voter Registration Office at 201 W Front St, Media, PA, 19063-2728 

After submitting the online form, it will be reviewed by the county's voter registration office, and you will receive a voter registration card by mail

If you do not receive a card within 14 days, you must contact the county voter registration

office at

(610) 891-4120

You can also check to confirm your registration at votespa.com
Going to the polls 
Find your polling place

 

The polls are open from 7 am – 8 pm

Upon arrival, a poll worker will check your voter status by checking your name in the voter registration book

You will sign your name in the book

If you are a first-time voter or a new voter at that polling location, you will be asked to show a photo ID or other acceptable form of identification

You will fill out your paper ballot, and scan it in the voting machine

If you have a problem, ask for and fill out

a provisional ballot
Absentee and Mail-in Ballots
October 27th is the last day to apply for a mail-in or absentee ballot 

Mail-in Ballots 

Apply online for a mail-in ballot

–

as soon as possible

You can track your ballot at

votespa.com

Follow directions carefully

filling in the bubbles, sealing the ballot in the secrecy envelope, putting the secrecy envelope in the mailing envelope, and signing and dating the mailing envelope that comes with postage paid

Your

signature should match

your driver's license or your voter registration form

Drop boxes may be available in Media and at the Radnor Township Municipal Building

Check at the Delaware County Election Board 610-891-4872

If you change your mind and want to vote in person, contact the Election Board

Absentee Ballots 

This is how college students attending schools outside Radnor must vote

Follow directions similarly to Mail-in Ballots

Voting with your absentee/mail-in ballot 

All Ballots must be postmarked (sent out) by November 3rd and received by November 6th at 5:00 p.m 

Once you receive your ballot, mail it back the same day 

201 W. Front St. Government Center Bldg. Media, PA 19063

This will give you the best chances of your ballot arriving safely 

If you do not receive your ballot or cannot send it back in time, contact your County Board of Elections 610-892-4872
Be an Informed Voter 
Go to

Vote 411.com

 for non-partisan information about the candidates and even a sample ballot

Go to

lwvdelcopa.org

to view forums to find out more about the candidates and their positions
Important dates 
October 19th

– Last day to register to vote for the upcoming election 

October 27th

– Last day to apply for a mail-in or absentee ballot 

November 3rd

– Polls are open from 7 am-8 pm

Last day for your mail-in ballot to be postmarked

Mailed ballots must arrive by November 5th at 5 p.m. to be counted
Your Vote is Your Voice – Use it!
About the Writer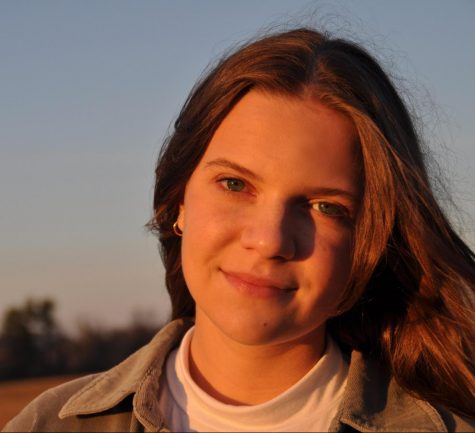 Ellie Davis, Associate Editor
Ellie Davis, class of 2022, has been a Radnorite reporter since 2019. Her piece, The Disparity within Pennsylvania's Education System, tied for first...