Movie Releases Gone Digital
Last month, Disney's Mulan was released for viewing on Disney +, as long as you were willing to pay the additional $29.99 on top of the subscription you already have. It made $33 million over its opening weekend, a fraction of the money that Disney normally makes with its live-action releases. Mulan's grossing also suffered from the backlash it faced over filming in Xinjiang, the same area where the Uyghurs are facing persecution.
Disney's 2019 live-action version of Aladdin also faced scrutiny but did not suffer the same box office flopping as Mulan. The American-Islamic Relations Council said that the film's portrayal of Arabia perpetuated "racist and religious stereotypes." Despite this criticism, Aladdin made $113 million its opening weekend,  around 3.5 times what Mulan made. It went on to gross just a little over $1 billion during its total run in theaters — a significantly larger amount than Mulan's total grossing of $66 million for the month after its digital release. 
So if controversy wasn't responsible for Mulan's failure, what is?  The answer is obvious — its online release format. While streaming platforms like Netflix have had raging success during the quarantine with binge-worthy shows like Outer Banks and Tiger King, movies that were banking on a traditional cinematic release have been struggling. 
Going to the movies used to be a pretty popular activity before the pandemic struck. It was easy-to-access entertainment that didn't even have to be exceptional quality for it to be enjoyable. Mindless movies like Jumanji were able to make upwards of $500 million because people weren't paying for the quality of the movie, they were paying for the experience. Not sure what to do on a Saturday night? Go see a movie. Want an easy, low-pressure date? Go see a movie. You're a parent who needs to find a way to entertain your elementary-age children? Go see a movie.
Countless movies have had to skip their theatrical release and head straight to digital, losing millions of dollars from mindless movie-watchers in the process. Going to see a movie in-person doesn't work when people aren't supposed to be within six feet of each other. Most of us aren't going to pay more than five dollars to rent a movie we want to see, let alone a movie that we're not completely committed to watching. If a mindless movie is what a person wants, they can find plenty of options on streaming platforms for a fraction of the cost. Even high-anticipation films like Dune, Black Widow, and No Time to Die, all of which would garner tons of watchers who would willingly pay for their digital release, have pushed back their entrance to theaters until 2021.  
With no end for normalcy insight, it is very uncertain how digital releases will start to affect the movie industry as a whole. From production companies to directors to up-and-coming actors who have not quite made a name for themselves, several groups of people stand to suffer more losses. We can only hope that people begin to follow the correct coronavirus precautions so that we can hopefully welcome the movie theater experience back into our lives soon. 
About the Writer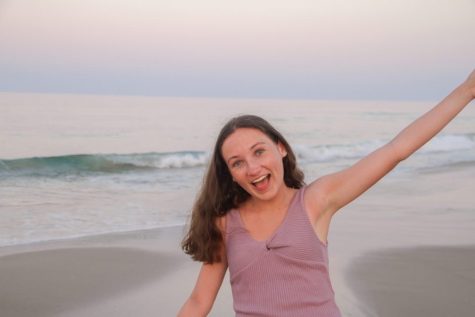 Eleanor Adams, Arts Associate Editor
Eleanor joined the Radnorite as a freshman in 2019 and is serving as an editor for the first time this year. Aside from writing for the newspaper, Eleanor...