Radnorite's Word of the Year 2020: Unprecedented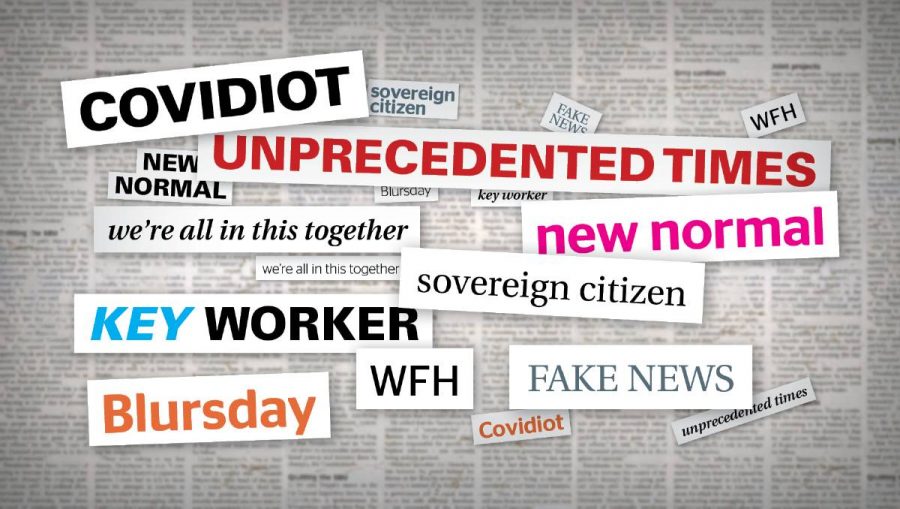 Ali Bauer, Currents Section Editor
January 4, 2021
As defined by Oxford's American Dictionary, unprecedented means never done or known before — and 2020, quite frankly, embodies just that. 
Looking back at 2020, it is clear that a lot has changed both at a household level and in the world at large. From quarantine and lockdown to fighting for global equity and witnessing a monumental presidential election, this year has been both unpredictable and influential. 
While many choose to remember 2020 for its negative aspects, many will cherish the free-time, change of pace, and growing activism that only a worldwide quarantine could have prompted.  Regardless of how you choose to remember it, one thing is certain: 2020 was an unprecedented year that will surely make history.
COVID-19 Implications
Very few individuals expected a pandemic to break out this year, especially one so contagious and seemingly uncontrollable. When the coronavirus was first mentioned in the US, most people brushed off its potential threat, and those who acknowledged it expected only a short break from normal life. 
When school shut down, I remember thinking how lucky we were to get an extended spring break, but clearly I, like many others, had no idea that this extended spring break would transform into a year of isolation. Throughout government-mandated lockdowns, mask mandates, and shifting quarantine regulations, the Coronavirus has posed many challenges. 
As we approach 2021, I see the new year with a great sense of hope. With an increasingly-available vaccine proven to protect against the virus, it seems like America might finally take control back from COVID-19.
Social Justice Movement
In relation to social justice, 2020 has been a pivotal year. While racism has always existed in America, the killings of George Floyd and many other black individuals resurfaced a crucial national movement. Though racial injustice occurs perpetually, the horrific examples in 2020 sparked an impactful period of national reflection. 
For many non-black individuals, the media's Black Lives Matter coverage revealed the severity of their privilege. It was heartbreaking to witness, but seeing such brutal racism lead to important and necessary activism. People across the country came together to fight against racism, homophobia, and other marginalizations. They attended protests, donated money, and signed petitions to advance the fight for social justice. 
As we move into 2021, we must continue to embrace individuality and continue fighting for oppressed groups to shape an accepting and inclusive future.
Historical Presidential Election 
The world will never forget November 3rd, 2020. The presidential election this year was anything but ordinary — very on-brand for the unprecedented nature of 2020. With supposed voter fraud, more voter turnout than ever, and many mail-in ballots, the chaos surrounding the election will go down in history. Despite the logistical challenges posed to an election during a pandemic, the very nature of the election was overwhelmingly controversial. With such contrasting candidates, Americans became increasingly divided as they unwaveringly supported their preferred president. Signs declaring "Country over Party," "BYEDON," and "Make America Great Again," adorned the streets, representing, again, the increasing division amongst Americans. Especially living in Pennsylvania, it was exciting to see the integral role that our Keystone state plays at the national level. Once all of the votes were counted and counted again, after four years under the Trump administration, the people of the United States selected a new leader — Joe Biden. 
At the end of the day, 2020 has shown us that it's not about what we are faced with but how we react. To remember 2020 for pain and isolation or needed activism and change is a choice, but one thing continues to ring true: 2020 was unexpected and new, but, above all, unprecedented.
About the Writer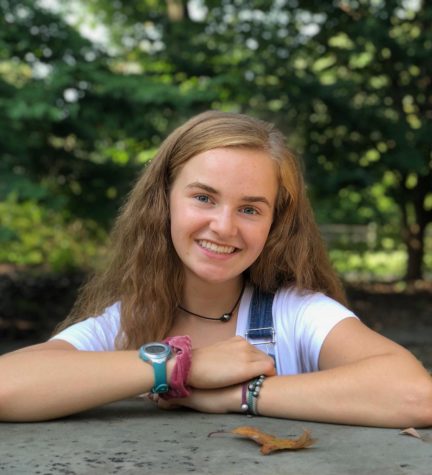 Ali Bauer, Currents Section Editor
Ali became involved in the Radnorite in 2018 and became an editor in 2019. In 2017, Ali founded an environmental organization called Action Earth. With...