Radnor Glows Orange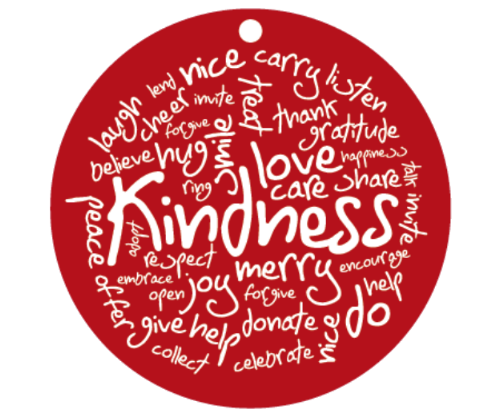 March 20th to 24th, Radnor high school celebrated its fourth Kindness Week with kindness (of course), spirit, and a whole lot of orange. Ms. Roseland, Mr. Stango, and members of RHS Student Ambassadors facilitated the event.
Several students allocated their free time in late February and March acting in and preparing the kindness video and practicing their dance moves for the kindness assembly on March 17th. The following week, the spirit days began.
On the first day of spring, students sleepily trudged to school in their pajamas, showing their support of kindness, and received Act of Kindness (AOK) cards that each stated one considerate gesture students should attempt to complete. The following day, many dressed in their sports teams' attire, and on "Wacky Wednesday," crazy, colorful hats could be spotted in the hallways as students were encouraged to mix-it-up and be kind to or spend time with someone new. The school then glowed with kindness on Thursday when both students and teachers arrayed themselves in the color of kindness – orange. On Friday, many exchanged that orange for maroon and white as kindness week concluded with a Radnor spirit day, and they received lollipops when they came in through the doors, ending the celebration of kindness on a sweet note.
Throughout Kindness Week, students allocated their time on Monday and Friday mornings to come in early to hand out the AOK cards and lollipops. Also, during lunches and community periods throughout the week, students could buy an orange "Kindness is Contagious" bracelet by donating a dollar. About $250 were collected and will go to cancer research in support of Mrs. Obenski, as well as to Homes for Love, an orphanage where former Radnor math teacher, Mr. Winn, works. Thank-you notes were also distributed to students on Thursday so that they could write something thoughtful to a teacher, administrator, parent, friend, or anyone else that has lent them a hand.
In addition to Kindness Week at the high school, kindness was celebrated throughout the township. The elementary school held spirit days and book donations, and the entire Radnor community was encouraged to install orange lights outside their homes. This tradition of dedicating a full seven days to being considerate to others stemmed from Life Vest Inside that was founded by Orly Wahba to end bullying, depression, and drug abuse by promoting positive self-esteem. In fact, the dance Radnor students performed at the assembly is the same one that Wahba promoted through her organization.
While our orange bulbs may now be off and won't shine again for a whole year, we should all still strive to make very day a day of kindness and compassion and let the orange lights within us gleam.