Radnor High School Reopening: The Quick and Dirty
Everything you need to know about the state of RTSD's reopening plans before the August 11th School Board meeting.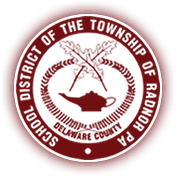 The RTSD school board has decided —  Radnor students will go back to the classroom in person this fall. Except this year it will only be for half of the week. The school board voted on a plan that will divide the student body into two cohorts. While Cohort A goes to school one day in person, Cohort B will be online, and vice versa. The cohorts will most likely be divided geographically, for transportation convenience, or alphabetically, though the school board has not made a firm decision. 
For class sizes to be smaller, each separate grade must be split, not the entire school( ie. 9th and 10th going back together and 11th and 12th going back together would not solve the issue). Staying 4-6 feet apart, wearing a mask, and other safety measures will still be mandatory for the time spent in person. However, as of now, when students are more than 6ft apart and seated at a desk, they are allowed to take their masks off and put on face shields. Since each cohort would go to school in person every other day, students will alternate between having 3 days and then 2 days in person per week. On whichever days the other cohort is at home, the students in that cohort will participate in all of their classes with the same schedule through livestream. 
Grades 6-12 will be operating under the A-B schedule for the first eight weeks of school and then the school board will discuss next steps at the October 27th board meeting. Starting in Phase Two, which includes additional precautions, will enable the school district to move to Phase One when ready, which will allow all students in grades 6–12 to return to school full time. Though at this point, nothing is set in stone, as the school district can switch into Phase Three at any time, meaning all students might have to take classes completely online. Although the situation is not ideal, students are thankful for the opportunity to go back, even on a part-time basis.  As sophomore Amelia Dole explained, "I'm grateful to have the opportunity to go into school at all. I was surprised with the outcome but very excited. I hope as time goes on that we will see good things happen with the virus to have entirely in school learning."
Additionally, a fully online version will be available for anyone who opts to take it, a decision each family will need to make based on their individual needs and context. Students participating through online school will still follow a set schedule throughout the day, only they will do it through live-streamed classes and Schoology. 
No matter what happens, Radnor is prepared with multiple phases to fit any situation. Mr. Batchelor explained at the July 28th board meeting that the different phases allow the district to keep the students and faculty safe with the "right approach for the right time." The difficulty for the school district will be responding to all of the different guidance from Governor Wolf and health officials, and knowing when to pivot from one plan to another. Although all the change and uncertainty of the future will continue to challenge the school board and Radnor community, Mr.Batchelor emphasized, "we are Radnor strong, and we will continue to support and provide an outstanding Radnor education for our students no matter the circumstances."