Experiencing the BSU Talent Show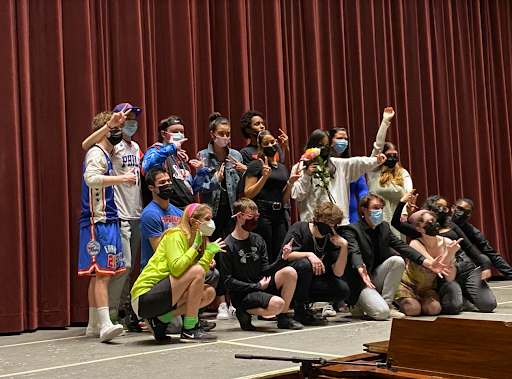 Radnor High School is no stranger to talent.  From the phenomenal triumphs of our sports teams to our distinguished academic achievements, the Radnor student body consistently continues its tradition of excellence.  The Black Student Union Talent Show was yet another example of Radnor's extracurricular success.  But beyond a showcase of performances, the talent show commemorated Black History Month and highlighted, as BSU President Elani Dwyer eloquently described, "the common thread between us all."
The RHS auditorium on February 17th was brimming with exceptional talent – both on stage and behind the curtain.  As Justin Holley, performer and emcee, noted, "planning began in December and, despite a little break for midterms, we worked on the show all the time….  Mr. Dietzler was a great help with the tracklist and Mrs. Raines helped so much with the scheduling side."  Each club member was able to contribute to the event.  While many opted for a behind-the-scenes role, others chose to perform – and some did both!  For instance, Stefanie Ferreyra not only sang, but also designed the program and actively participated in the audition process.  "Around January," Stefanie explained, "we opened for auditions.  It was really exciting to see what we were bringing to the table and how we would structure it all.  We wanted to end the night with a bang."
Following the auditions, the BSU began their rehearsals.  Each act was given the opportunity to practice their performance.  The emcees, Austin Johnson and Justin Holley, also prepared their scripts, including intermediate acts such as Black History Month-related trivia.  "We did two or three run-throughs before the actual night," Justin recalled.  "But a lot of our emcee material was finished right before the show.  I was worried no one would know anything when we started asking the trivia questions."  But the audience was totally into it – hands shot up across the room, eager to boast their knowledge of Oprah Winfrey and Rosa Parks.
The questions recognized the culture, legacy and adversities of black history and how they have crafted the modern experience of the black American.  The segment reflected Elani's goal of "celebrating the diverse talents and identities of our student body."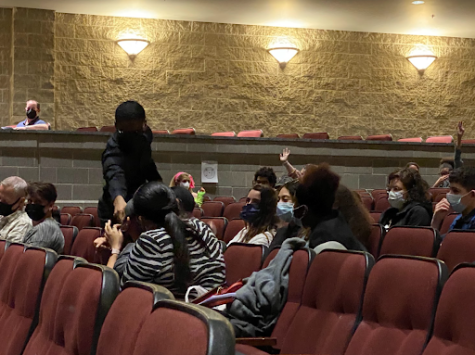 Finn and Gaby's experience
Act 1:
Mrs. Raines & Malayla: Dance- "Push it" by Salt N Pepa 
The show began with an incredible performance from Mrs. Raines and Malayla Voigt to the song "Push it" by Salt N Pepa. The audience was enthralled with this fun and energetic performance.  And the costumes brought it to another level.  We loved the throwback look!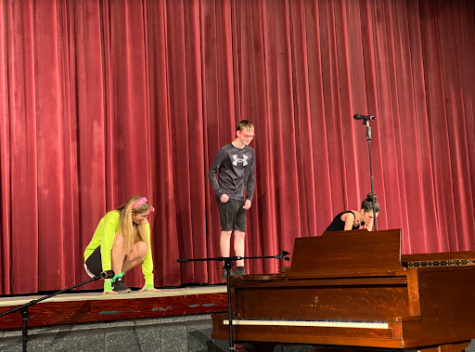 Sammy Cleary: Song- "Jealous" by Labrinth
Sammy's rendition of Labrinth's piano ballad "Jealous" stunned the audience with its aching emotion.  I (Finn) remember looking over at Gaby and watching a tear fall from her eye.  No joke.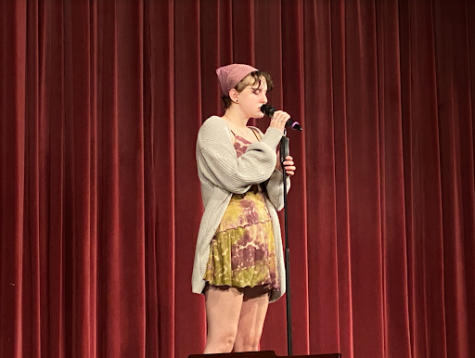 Stefanie Ferreyra and Elani Dwyer: Song- "Lay Me Down" by Sam Smith ft. John Legend
The word "powerful" is not a powerful enough word to describe this performance.  Stefanie and Elani's beautiful take on the song resonated with many members of the audience and, again, left Gaby in tears.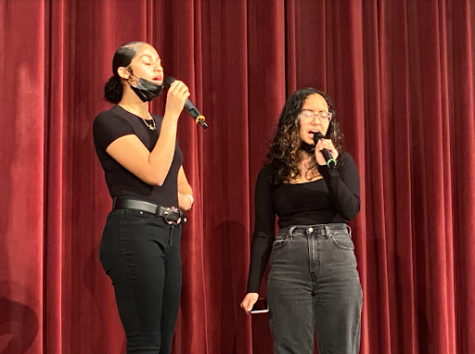 Emilie Pupulo: Song- "Liebst du I'm Schönheit" by Clara Schumann
The epitome of talent, Emilie left the audience speechless with her astounding voice. The number was quite unique as Emilie performed an operatic song, a challenging task that she accomplished with grace.  We can't wait to see Emilie make it big one day!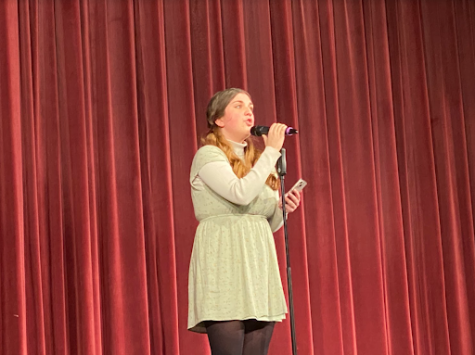 Alex Richardson: Song- "Time of Your Life" by Green Day
A double threat, Alex sang and played the guitar to a Green Day classic.  It's safe to say the audience was having the time of their lives listening to the performance!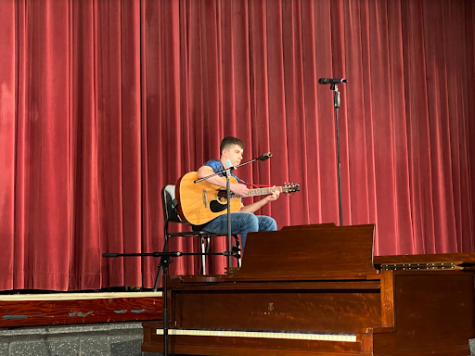 Alex Neidland: Dance- medley
Alex's self-choreographed dance had the audience completely transfixed.  His movement was breathtaking and captured the tone of the piece.  We had the opportunity to speak with Alex after the event and learned that "[he] discovered K-pop on the internet and taught himself many of the dances."  Talk about talent!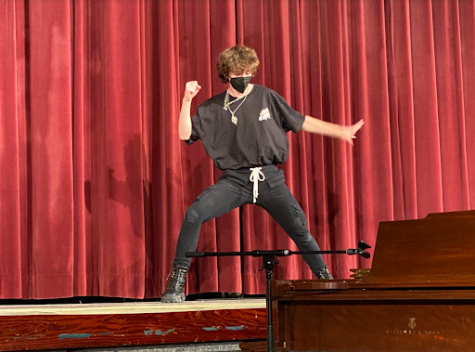 Act 2:
Khulan: Dance- Choreography of "Good in Goodbye" by Madison Beer
What a performance!  We were in awe of Khulan's energetic movements.  Her pacing with the music was perfectly timed, and the audience erupted in applause as she struck her final pose.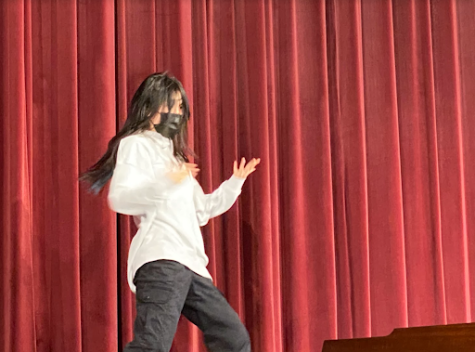 Justin Holley: Song- "LOVE" by Nat King Cole
We LOVED this performance.  Every. Single. Second.  From Justin's dancing to his smooth, jazz-like tone, he captured the audience's attention.  Truly a performer!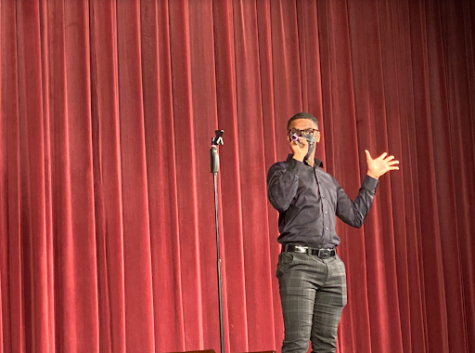 Elijah Sellers: Song- "God's Plan" by Drake
We feel sorry for those who couldn't experience this performance.  Elijah's tonality and rhythm rivaled that of Drake and, at one point, the entire audience was singing along!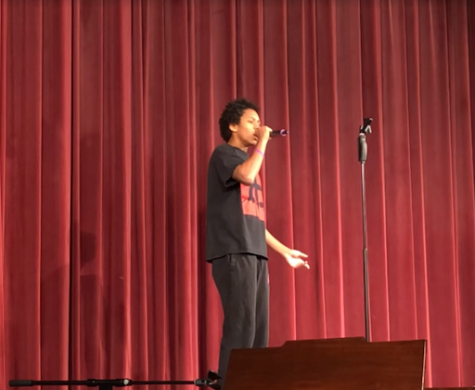 Austin Johnson, Sammy Cleary: Song- "I See the Light" from Tangled
We were so excited to see Sammy return to the stage and WITH AUSTIN?!  Even better!  The two transported the audience into a fairytale setting – one of ethereal melodies and floating lanterns.
Señora Pérez: Song- "Que Bonito" – Tono
This was not the first time we heard Señora Pérez's beautiful voice.  We first experienced it in December when she sang "Preciosa" by Marc Anthony, in a joint class with Señora Alfonso.  Hearing Señora Pérez sing again was such a delight!  Señora Pérez dedicated her performance to her family and explained that she hoped to share her Spanish culture.  "It was so exciting to do something different and get involved," she noted after her performance.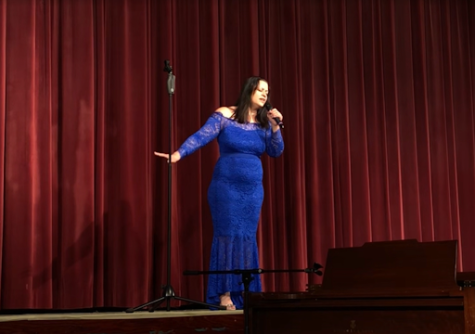 The Process (James McGovern, Michael Marino, Kyle Leighton, Ethan Gutsche): Song- "Mr. PC" by John Coltrane, "Red Clay" by Freddie Hubbard, "Chameleon" by Herbie Hancock
Where do we even begin?  Remember when Stefanie mentioned how the BSU wanted to end the night with a bang?  The "bang" in question is "The Process".  The curtains flew open to reveal the band, sporting 76ers merchandise.  Their power and connection were brilliant to watch.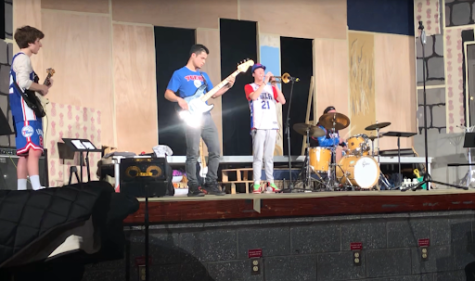 A final note
The talent show is just one event in the Black Student Union's celebration of Radnor's various identities and communities.  Other avenues of advocacy include gift basket-making, guest speaker events, and quote writing.  The club aims to encourage Radnor students to "grow socially through diversity, academics, and community service" (taken from the BSU Talent Show Program).
RTSD has taken active steps towards a more inclusive future.  But, as Elani explains, "there is so much work to be done.  [Her] hope is that these events reach students from all races…. We are all students.  We are all kids.  There shouldn't be a division in education.  Or at all." 
Find the BSU on Instagram: @radnor.bsu