Reflecting on The Hidden Positives of COVID-19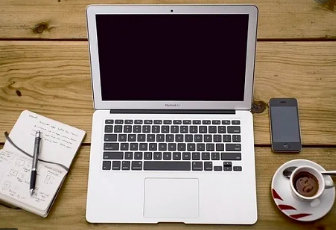 During this seemingly apocalyptic time period when everyone is (or hopefully should be) self-isolating at home, it can certainly be hard to see the light at the end of the tunnel. It is easy to get sidetracked by all of the cold numbers, facts, and statistics during such a surreal period, but, despite this, we can all make an effort to look at the glass as "half full". In this article, after spending one month in quarantine, I look at my personal realizations and positive "Aha" moments that have occurred as a result of being mandated to stay home.
Personal Hygiene:
         Now that my family is constantly telling me to wash my hands, I wash my hands much more often than I used to. Personally, I never realized that there was a correct way to wash your hands until I looked it up on Google out of curiosity. It turns out there is an intricate process that is a lot more complicated than expected. Hygiene also involves not touching your face (which is how the virus transmits into your body) and wiping down commonly touched surfaces, like your cellular devices and tables. It turns out that this quarantine has been teaching me more about health than my actual health class!
Family Bonding:
         Since everyone should be in their homes self-quarantining, we all get to spend quality time with our family. My mother, who works as a diet technician, cannot go to work despite being in the healthcare profession. My father, who usually lives in Ohio to manage his own restaurant, was able to drive down to Pennsylvania to spend the time quarantining with the family, as a result of the restaurant temporarily closing. The idea of family bonding also extends to cousins, aunt, uncles, etc. who are still accessible through video calls like FaceTime or the family WeChat group.
Saving Money:
         Normally, when my father comes to spend time with us every couple months (usually during breaks), we usually treat ourselves to more activities: dining out at restaurants and going to fun attractions such as amusement parks or arcades. However, if we cannot leave our homes, we cannot go out and spend money, so in a way, these series of events have allowed us to practice some money-saving habits: save rather than spend. Currently, having fun with the family consists of board games and playing basketball just outside of the driveway. This will not act as a substitute for restaurants and attractions, but for budget recreation, we can still enjoy ourselves during a period of self-isolation.
The Digital World:
         During this time, we are social distancing from others in real life, but this pandemic is certainly not distancing us from social media and other forms of online entertainment. In fact, this is probably the only realm in which being close in contact is acceptable. One of Minecraft's (a popular sandbox video game) most popular multiplayer servers is now seen to have about 90,000 players on the server at one time on average, mainly due to the fact that everyone is staying home and has nothing better to do. As a result, the player count has increased dramatically. The server was required to obtain things such as new server upgrades, more storage, and more memory, etc. to compensate for the sudden increase in player count on this server and many other popular Minecraft servers.
Online School:
         The idea of attending school online has always intrigued me. What would my life look like? Would I have more free time to do what I want? Will I be happier? As a result of this quarantine period, I finally can answer this question. After a couple of weeks of digital schooling, I do not enjoy it as much as attending Radnor High School five days a week. Obviously online schooling is our only option at the moment, and the first week of no school felt amazing when it finally sunk in that I would not have to return to school for at least the end of March (now for the whole year). However, I feel as though online school becomes an environment in which school is not taken as seriously, due to the lack of contact with teachers and administrators. For me, being able to work from the comforts of my bed distracts me from working effectively, and there is no pressure of having to grind out homework since it would usually have to be completed by the next day. From a long-term standpoint, it feels surreal when we realize that since we left school in March, we won't return to Radnor High School for another six months, when we hopefully return in September.
Hydration:
         More time at home with no stress or time crunches gives me time to pay more attention to my own health, such as drinking more water. My father brought the rest of the family Evian branded water (from the French Alps). The water is expensive, but I am convinced that the water tastes better than any other brand of water, and as a result, I can drink a bottle of the water (one liter, 33.8 fluid ounces) of it a day. That on top of a cup of water in the morning and other beverages and liquids, probably consist of about 65 fluid ounces. For my size, I'm supposed to be drinking about 70-80 fluid ounces per day, but I am going to let the last couple of ounces slide.
Studying:
         It's a common cliché: you never stop learning no matter how old you are. This continues to hold true during my free time in the quarantine and even during spring break. Other than school-assigned homework, I practice math, biology, and any other subject on Khan Academy, in addition to completing Chinese homework for my online Chinese classes every Sunday. When I take breaks, I always try to go outside if the weather is nice, or get some exercise inside the house, with weights, resistance bands, etc. While looking at social media or playing video games during such a time is tempting, it is important to also use this extra time to get ahead and excel your learning.
         In this unprecedented time, try to find small but positive and uplifting moments in your own life that will keep you sane. Above all, make sure to stay home and stay safe, listen to the advice of the government and practice good hygiene yourself. School has now been cancelled, so all of us must do our part to get through this time, so we can all resume to a normal and a fun-filled summer break without any stay-at-home orders.