Santa Announces He Won't Be Visiting the US on Christmas
At a press conference on Tuesday, Santa Claus unveiled the coronavirus guidelines he will be following this holiday season, which include the exclusion of the US as a whole. While many people knew that Christmas was not going to be the same this year, no one expected Claus to take measures this drastic. An insider elf,  who  asked to remain anonymous, revealed that "Christmas Chief Claus was very saddened by the decision that he had to make, but was left with no other choice as cases skyrocket across the US." 
The United States currently has  13 million confirmed cases and a mortality rate of 2% (John Hopkins University of Medicine), and Claus made it clear he had no intentions of being a super spreader. "The US has not adequately handled the coronavirus pandemic and does not have enough testing or safety measures to ensure that I won't get the virus on my trip. If I visit all the children in the US on Christmas Eve, I risk bringing potentially unconfirmed cases from their household to all of the other countries that I visit." Immediately there were those that argued that Claus would not be spending enough time in each residence to catch COVID even if someone who lived there was infected. The North Pole's official website covers this rebuttal under their FAQs in a statement that reads, "It is important to understand that time works differently for Mr. Claus. He is able to visit the entire world in 24 hours and has not aged in several hundred years. We can not be sure of how long he would have to be exposed to catch the virus."
The official response from Santa Claus' team has been very cordial; however, an ABC News reporter was able to get a statement from the North Pole's Communications Official Cranberry Jinglesnot on his way to return letters to Macy's. "Honestly, the handling of the pandemic in the United States has been disgusting, and not only from a government standpoint. Ordinary citizens are blatantly ignoring guidelines and seem to have no concern for the lives of the people around them. It's one thing to say you don't believe in Santa Claus, but to not believe in the global pandemic that is clearly ruining people's lives is the naughtiest thing I've ever witnessed. The North Pole team watches all year long and because of your actions, the children are going to suffer with no Santa. Sorry, not sorry." When the Radnorite reached out to Jinglesnot for a comment, we were informed by the North Pole hotline that he had been removed from his position. 
Unsurprisingly, the feedback on Twitter was a storm of hatred. #CancelClaus has been trending since the press conference, although it is unclear what the aim of this hashtag is as Mr. Claus has already made it clear that he is not coming to the US.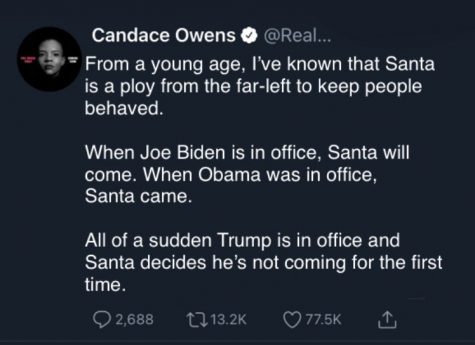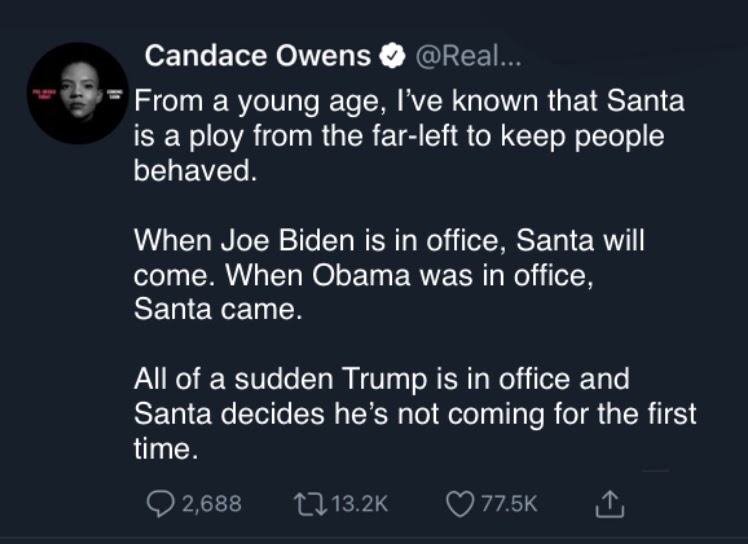 It is unlikely that Mr. Claus and his team will change the decision that they have made.