Walking to Defeat ALS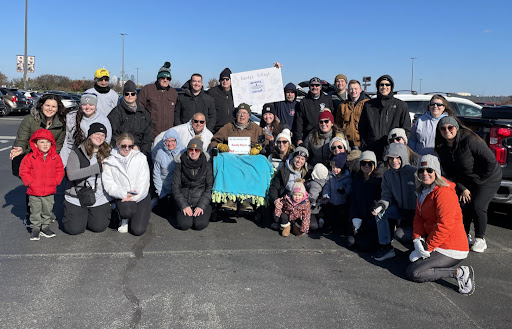 On Saturday, November 19th, hundreds of people attended the 2022 Philadelphia 'Walk to Defeat ALS' event at Citizens Bank Park. After being postponed due to the World Series, the walk was a massive success. The ALS Association's Greater Philadelphia Chapter raised $455,774, exceeding their original fundraising goal by over five-thousand dollars. Families could be seen in every direction on this bitterly cold afternoon, each sporting t-shirts and signs in honor of their loved ones with the disease. Mine was no different; we were walking to support my uncle, whose form of ALS is progressing faster than average.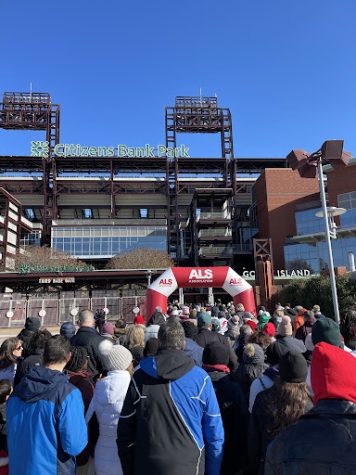 Amyotrophic lateral sclerosis, or ALS, is a condition that is often misunderstood. Affecting only 2 in 100,000 people in the United States, it might not seem as imminent a threat as cancer, stroke or heart disease. But the severity of the illness is devastating. Essentially, ALS is a degenerative disease of motor neurons, which allow the brain to communicate with muscles. Over time, people with ALS lose their ability to walk, speak, use their limbs, live independently and, eventually, breathe. After being diagnosed, their average life expectancy is 2-4 years. For 90% individuals with ALS, like my uncle, their illness is sporadic; this means that it occurs with no family history or predisposition. Anyone can be diagnosed with ALS, regardless of their age, sex or prior health issues. And when it creeps up on a family, it destroys all stability and has heart-breaking ramifications. Curing ALS is incredibly important because the disease is always fatal. It has no survivor stories. Right now, it has very little hope. 
Everyone who participated in the walk on Saturday wishes to change that. Money was raised to fund clinical research on potential medicines and treatments for ALS. Currently, some of the most promising research from the National Institute of Neurological Disorders and Stroke (NINDS) is focused on how cellular defects can cause the progressive death of motor neurons. Scientists are also working on identifying and preventing genetic mutations that cause ALS, such as C9ORF72, and learning how to switch off faulty genes. 
Additionally, funds for the walk are being allocated to care services for people with the condition. Expenses from wheelchairs, treatments, feeding tubes, communication devices and medical bills can wreak financial havoc on ALS families, but the ALS Association is working to provide families with more support. In the past year, over twenty-thousand people have been served through the Association's chapter network. Almost five million dollars in grants were provided to families in need by their Certified Centers Program. 
Of course, some funds raised for the walk were also set aside for advocacy in order to spread more awareness of the disease. In 2020, the Association held over 630 meetings with members of Congress to ensure that ALS continued to receive attention from government officials.. They fought for the insurance coverage of noninvasive ventilators, which help those with ALS respirate when their lungs begin to fail. 
The ALS Association plans to keep up their impactful work far into the future, but this would not be possible without the fundraising and dedication of individuals or their loved ones. That's why we walked on Saturday, even in the freezing weather and biting wind. There's a possibility of an ALS-free future. Whatever it takes to get there, it must be done. Every 90 minutes, someone in this country either dies from or is diagnosed with ALS. As rare as the condition may be, it can disrupt anybody's life with no warning.
For the past year or so, devastation has been inflicted upon my family. No one should have to battle this ferocious disease. We walked so that, someday, no one has to.